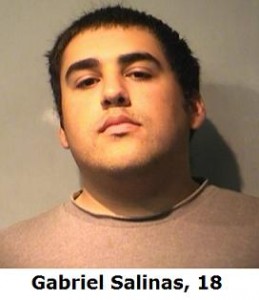 Pasadena, TX – December 10, 2012 – An 18 year old dragged a Texas Repo Man 100 feet on Thursday.
Gabriel Salinas, 18 has been charged with assault after an incident that started as an unnamed Repo Man was in the process of repossessing his car.
Police reports state that during the process of the repossession of Salinas' vehicle on December 6. Salinas reportedly lied to the Repo Man claiming he needed to get some personal items from the vehicle before they left.
Salinas then allegedly hopped in and sped away.
Unwisely, the Repo Man reportedly held onto the vehicle and was dragged 100 feet by the 18 year old Salinas.
Salinas was arrest and charged with assault and bail set at $5,000.