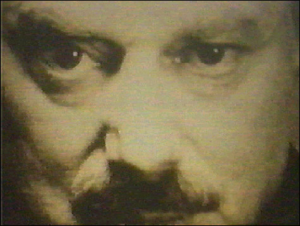 Washington DC – August 14, 2012 – Based upon employment ads posted by The Consumer Financial Protection Bureau (CFPB), they are hiring investigators to investigate and possibly infiltrate financial institutions and probably collection agencies as well as any business that originates or services loans in any manner.
As reported by the Washington Times, as well as evidenced by online job postings which were on their website until this afternoon, they are looking for "Investigators" whose job description entails in it's Summary;
"You will work under the direction of Enforcement Attorneys to plan, organize, and conduct a wide range of investigations related to alleged or suspected violations of consumer protection laws and regulations; conduct research, including internet research using specialized databases, about individuals, companies, markets, businesses, and industries, in order to develop facts to support a proposed or initiated enforcement action; and gather facts regarding business practices and other information about the business and the industry/market in which it functions. The incumbent will conduct comprehensive investigations that may involve delicate matters, issues, and investigative problems for which there are few, if any, established criteria.."
The term "few, if any established criteria" leaves a lot of room for interpretation, but there does seem to be the potential for unorthodox or more unconventional regulatory activity.


When approached by the Washington Post, officials at the bureau declined to discuss specific investigative techniques, but said the practices would not engage in any sort of activities that violate the civil liberties of subjects.
Bureau spokeswoman Moira Vahey stated, "Investigative work conducted by our staff will be covered by Consumer Financial Protection Bureau policies to ensure all practices comply with applicable laws and regulations and protect individuals' privacy rights."
Ms. Vahey went on to say that "The investigation activities described in the posting are intended to inform our enforcement office about what consumers may experience with different financial products or services," "We anticipate that the type of information gathered generally will be information available to the general public. Investigation activities like these are typical among agencies charged with civil law enforcement."
Based upon past history, the activities undertaken may not be unlike those at the Department of Education, which had dispatched undercover contractors posing as would-be students to colleges to survey their financial-aid experiences and get leads on suspected fraud.
The Department of Health and Human Services scrapped a similar plan last year after some members of Congress complained that it amounted to spying. Health officials wanted to send "mystery shoppers" into doctors' offices to gauge Medicaid and Medicare patients' access to primary care physicians.
Meanwhile, the Federal Trade Commission (FTC) last year signed off on a contract for more than $100,000 in hiring a mystery-shopper company. The FTC has previously publicly discussed an undercover operation it oversaw in which children ages 13 to 16 were recruited to go into retailers, unaccompanied by adults, to try to buy R-rated movies and DVDs, and video games rated "M" for mature.
Editors Note: There is a new belief by some that the CFPB may be a blessing in disguise for the repossession industry by tightening up on unprofessional behavior and putting an end to contingency fee based repossession assignments. While this may be so, keep in mind what may be given up in the process.
While they may not intend to send in undercover investigators, there is a tendency for investigators to always need to find something where nothing really exists. After all, if they find nothing there is a fear that they weren't looking and in an environment that celebrates and promotes such discovery, the potential for investigators to cross the line by using illegal or excessive investigative measures such as working undercover does exist.
While this may seem far- fetched, remember that this is the first Federal agency to operate with no congressional oversight and a serious ax to grind with the financial world. 
Kevin Armstrong
Editor