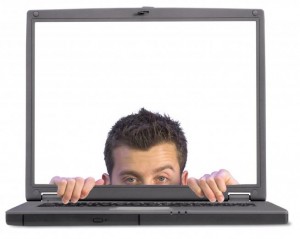 Guest Editorial
Greetings from the great state of Alabama – Roll Tide Roll!!
As children we all played the game of Hide and Seek. One child would close their eyes, count to fifty, and say the words, "Come out, come out, wherever you are!", and the hunt would begin.  It seems as adults we are still playing this childhood game when it comes to marketing and branding ourselves and our companies. Why are you hiding?!  Clients need a direct and clear path in order to find you, and to know who and what you are, and what separates you from all the rest!  Just being an association member is not enough in 2013!
On a recent trip I found myself on what felt like the longest layover in U.S. flight history, so with nothing else to do I broke out my beloved I-Pad and started surfing some of my social networking sites.  What I found was quite shocking, so I spent the next several days off and on researching my hunch. I learned that the Recovery Industry has a very small footprint in social media, and what I did find rarely offered solutions or innovation.
The largest number of recovery agents can be found on LinkedIn, but only about 5%-10% of those who have a profile contribute to discussions, or actively post anything at all.  A couple of the National Associations have not yet started an online group, and those who have do not have most of their members engaged.   Unlike the rest, American Recovery Association, Time Finance Adjusters and RSIG do have a presence on LinkedIn, but just a small percentage of their overall members contribute.
I would like to see more of the Executive Board members involved to give their insight and wisdom as well as an understanding of what is happening within the association, industry and a vision for the future, to help everyone with business plans, budgeting and strategic planning for the coming year.
We had two major conferences this year the largest I have seen in 25 years plus!  Social networking should have been used as an asset to get the word out about why we should attend, and what we would miss if we did not.   Social media is not just a one-way communication method.  It should also be used to get feedback from industry professionals about what they want from the time and money spent to attend.
Many industry members who have Facebook pages use them for entertainment purposes, posting funny pictures or political comments, yet they fail to utilize the platform for branding their company or services.  I suggest to everyone that you always have two Facebook accounts: one for your personal life and one for professional purposes.  I suggest this mainly for security purposes, as I do not want the general public having access to my family and friends and other aspects of my life.
My biggest shock came with Twitter, which over the past year has quickly risen to the #2 spot in popularity in social media, only being surpassed by Facebook. There are thousands of Finance Companies, Banks, Credit Unions and Buy Here Pay Here Dealers on Twitter daily. It has by far become my #1 favorite medium to see what is going on in the industries that I work with.  Despite the mass popularity and use of Twitter, I have found less than 50 Recovery Professionals that I know on it, and those that are on, have either never sent a Tweet, or have neglected to post a Tweet in months. I could not find any of the associations represented on Twitter either.
Social Media is the quickest and most cost effective way for you to build your brand and get noticed. Several years ago we all had a sea of clients to choose from.  Over the years with buyouts, mergers, and the overall economy devastating the sub-prime market, the available fish in the sea have shrunk drastically, while the numberof Professional Recovery Agents remain strong in numbers.  Each competing in a much smaller pool, so you must be not only creative, but also vigilant in your branding and marketing to show why you are the best of the best.
You must look at these social media outlets as mini ambassadors for your company and brand.  They are available to reach out to the masses and tell people who and what you are, and how you provide solutions and value to them. More importantly they can help you stand out in this fast-paced, crowded marketplace.  Once noticed, these Ambassadors direct traffic to your home base of operations, such as your website or office.  At that point, your well-trained, educated, certified and compliant staff take over and convert the fish on the line to a client, where the real relationship building begins.
Before you can start reeling them in, you have to use what's available to make yourself visible, because the fish won't bite if they can't find the lure.  Start off by having a professional picture on your profile.   Without an image, many will not accept you as a friend, contact, or follow you on social media, as there is no way to be sure who you are, especially considering the number of spammers who hide out behind faceless profiles. It is important for you to remember YOU are the brand not a company name or logo people build relationships and trust in the person!
Next develop a short but compelling Bio about you and the company.  Convey to everyone who you are and why you matter.
Lastly start posting, tweeting, or blogging at least once a week, to maintain your presence and keep your face and company name in front of the masses.
Over the past year I have obtained more business and built more relationships from social media than from any other outlet – period.  It has quickly become my number one asset, and will be yours as well if you invest just a little time.  If all the clients are in this space, you need to be as well.   So I will end with where we began: Come out, come out, where ever you are, and get noticed!
Until Next Time….. Follow me on the path to better Skip-Tracing!
Alex…
Alex Price
Master Hunter
Alex Price is a nationally-recognized expert on the Art of Skip Tracing and author of Skip Tracers National Certification Program with over 25+ years of experience in skip-tracing, collections and public speaking.  Alex began his career with Barnett Bank as a field representative collecting past-due accounts. He then moved to World Omni Finance, where over the next ten years he worked in all aspects of collections and handling the nationwide charge-off skip portfolio.
Contact Info:  alex.price@masterfiles.com , Office: (972) 735-2353, Fax: (972) 735-2354