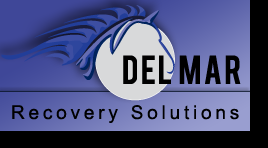 PRESS RELEASE
Carlsbad, CA – Del Mar Recovery Solutions has chosen RISC Vendor Compliance Reporting (VCR) database management software to monitor and maintain their third party vendor compliance.
By choosing RISC VCR software, Del Mar Recovery Solutions can efficiently manage their repossession agent network in order to maintain the industry's highest compliance standard.  Del Mar's agent partners will be managed within RISC's VCR database to ensure the agency remains compliant according to today's industry standard.  RISC's Vendor Compliance Reporting (VCR) system continually monitors each agency to ensure compliance standards are maintained at all times.  Additionally Del Mar Recovery can search easily for those agents who have met the strict requirements for RISC Compliant Agent Network membership.
"CFPB compliance is an important topic for lenders, specifically how Del Mar manages its third party vendor network", said Josh Elias, President of Del Mar Recovery Solutions.  "Being able to continually monitor recovery service providers is crucial to maintaining our client relationships and assures our clients that Del Mar is actively looking to protect their interests.  We're pleased to partner with RISC and offer lenders assurance that Del Mar is mitigating the risk associated with each and every recovery."
RISC has quickly become the leader in the fields of compliance management, risk mitigation, recovery industry compliance standards, and certification training.  RISC VCR is proprietary compliance management software designed for lenders and servicers to manage and maintain third party vendor compliance.  Recovery service providers that are members of RISC CAN have been qualified by RISC with a site inspection of the provider's facility as well as background and bankruptcy checks.  RISC CAN members are also certified for professional competency through the Certified Asset Recovery Specialist (C.A.R.S.) National Certification program.  In addition, RISC CAN members are covered by a $1 million Client Protection Bond.
"We are thrilled that Del Mar Recovery has chosen RISC VCR to manage and monitor their agent network to ensure each vendor maintains a strict level of compliance," added Stamatis Ferarolis, President of RISC.  Additionally any time Del Mar Recovery needs to find a 'vetted' agent they can easily search within the RISC VCR database for a member of the Compliant Agent Network (CAN).  RISC members are highlighted within the database for clients to find and contact for services.
For more information about RISC Vendor Compliance Reporting (VCR) or RISC Compliant Agent Network (CAN) members please email services@riscus.com.
About RISC
RISC is recognized within the collateral recovery industry as a leader in the fields of CFPB risk management and industry compliance requirements.  RISC's services include: professional training and national certification, training seminars, business consulting, repossession insurance consulting, locksmith training and supplies, automotive key codes, membership and discount programs, and a $1 million Client Protection Bond for members of the RISC CAN members.  For more information, please e-mail RISC at services@RiscUS.com, call 866-996-7472, or visit www.RiscUS.com
About Del Mar Recovery Solutions
Del Mar is recognized as one of the elite national repossession management, skiptracing and remarketing firms in the auto finance and recovery industry.  Del Mar and its agents offer auto lenders a full service recovery solution with a focus on paying attention to detail throughout the entire recovery process. With over 30 years of experience, this unique model produces results not regularly seen in today's recovery industry.  For more information, call (866) 606-7007 or visit www.delmarrecovery.com