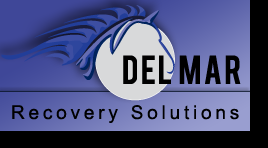 Carlsbad, CA (Sept. 25, 2013) – Del Mar Recovery Solutions announced today the expansion of its call center operations into Grand Rapids, Michigan. A year of steady growth across all of its business lines has led Del Mar to open its third call center, which will come online during the fourth quarter of 2013.
The Grand Rapids call center will provide Del Mar with an additional 6,000 square feet of office space, and will house up to 45 new associates. The new call center allows Del Mar, which specializes in national skiptracing and repossession management for the auto finance industry, to expand its operations to accommodate additional business from its current clients as well as increase its capacity to work with new business partners.
"We are excited for the opportunity to expand our business and develop a strong presence in the great city of Grand Rapids," said Josh Elias, Del Mar's President. "This expansion allows us to easily offer great service and coverage across all time zones and will allow Del Mar to service its clients' needs for years to come."
Gabe Garcia, a company vice president, will manage the new call center.
"This expansion is a tribute to our success in managing the repossession process and locating those hard-to-find customers," Garcia said. "Our focus remains on building a boutique business that pays attention to detail, compliance and efficiency."
About Del Mar
Del Mar is recognized as one of the elite national repossession management, skiptracing and remarketing firms in the auto finance and recovery industry. Del Mar and its agents offer auto lenders a full service recovery solution with a focus on paying attention to detail throughout the entire recovery process. With more than 30 years of experience, this unique model produces results not regularly seen in today's recovery industry.  For more information, call (866) 606-7007, extension 6006 or visit www.delmarrecovery.com.