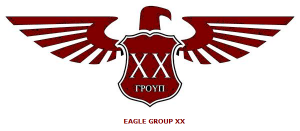 PRESS RELEASE
In the late fall of 2010 a small group of professional men and women, all members of Time Finance Adjusters, gathered in a hotel room in Dallas Texas and talked of the future of the recovery industry. Faced with numerous hurdles put forth by demanding clients, the knowledge that the Consumer Financial Protection Bureau and the compliance requirements it would soon demand as well as a concern regarding the different paths the national trade organizations were headed down this small group reached a milestone decision… form a "20 Group". This 20 group would be dedicated to professionalism, compliance and a stalwart and unflinching commitment to each fellow member. It was on that cold November day that the "EAGLE GROUP XX" became a reality.
One of the primary goals of EAGLE GROUP XX was to advance their compliance training far beyond that of any other organization in the recovery industry and become recognized as innovative leaders building on knowledge and full statutory compliance. This lofty ambition was demonstrated by their motto "DIA MATHESEOS DYNAMIS", translated as "Through Knowledge Power"
EAGLE GROUP XX was a new and unique concept in the Asset Recovery Industry and based on member input an innovative training and credentialing program was developed which covered all aspects of not only compliance but also general recovery requirement knowledge and disaster and emergency management. The credential was earned only by making a satisfactory grade on a 100 question test and maintained by a required 8 hours of annual continued education. The training program credential was dubbed the "MORTGAGED PROPERTY RECOVERY SPECIALIST" (MPRS) and it was administered by a third party entity.
The Eagle Group XX is spearheaded by a recognized industry knowledgeable facilitator, Ron Brown, a credentialed Credit &Collection Compliance Officer (CCCO) through ACA International, works with the group to establish educational and service benchmarks, develop the continuing education programs, building relevant meeting agendas and facilitating communications between members and clients.
It is through this unprecedented collaborative effort by the 20 members of EAGLE GROUP XX that their standardized data security and protection procedures and documents as well as their emergency management and disaster plans and their compliance procedures and accompanying documents and have been recognized and accepted by major lenders, credit unions and forwarders as a "Benchmark" training and compliance program.
The Eagle Group XX has their own web presence at www.EAGLEGROUPXX.com with a 24/7 toll free telephone number, 800-411-1844. The group also has an interactive web site, www.eaglegroup20.ning.com where they share information and have access to proprietary material as well as numerous consulting services
The Eagle Group XX Creed is,
"Anything, Anytime, Anyplace… Professionally"