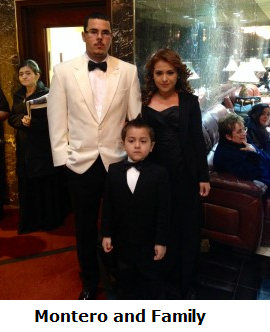 Fauquier County, VA – July 1, 2014 – Carroll Edward "Tootie" Gregg Jr., 53, the alleged killer of Junior Jordan Montero Sanchez, 23 on June 5th, faces a three-count indictment in Fauquier County Circuit Court where a special grand jury indictment, which includes premeditated murder, could result in a life sentence.
Sheriff's investigators originally charged Mr. Gregg with second-degree murder. The special grand jury considered the new, first-degree murder charge on June 25th. "We have elected to proceed under the special grand jury statute on different charges than were previously alleged by arrest warrant," Mr. Fisher said. "This procedure puts us before the circuit court immediately on the new charges, which allege first-degree murder."
Gregg called the shooting "an accident" when sheriff's Sgt. Darrell Shores reached the scene, according to arrest documents.
A neighbor called 9-1-1 at 12:10 a.m. reporting "that she heard gunshots and saw a tow truck drive into the ditch," Detective Brandon M. Lillard wrote in his report. Arriving officer Sgt. Shores found "a black tow truck and a dark colored truck down an embankment." The deputy soon encountered Mr. Gregg and asked what happened. According to a document which provides this account, Mr. Gregg responded, "Just an accident,"
The responding officer asked Mr. Gregg if he drove the tow truck. No, he replied, pointing to the other vehicle, his 2004 GMC Sierra pickup truck. The deputy asked about the tow truck driver. "Mr. Gregg pointed to the tow truck and said, 'He's in there dead'," Detective Lillard wrote. "I shot him," the defendant allegedly said. "I shot, fell and shot again. It was an accident." Mr. Gregg also told Sgt. Shores that repossessions shouldn't be allowed "in the middle of the night." Mr. Montero worked for a Chantilly towing company called to repossess the vehicle, according to sheriff's report.
Mr. Montero Sanchez died at the scene in the tow truck cab. In just his second week on the part-time job, he had gone to Mr. Gregg's home at 10038 Conde Road to repossess a 2004 GMC Sierra pickup truck. Mr. Montero Sanchez lived with his wife and her young son in Hyattsville, Md. Friends said he moonlighted with the Chantilly towing company to buy a wedding ring for his wife, whom he married in August.