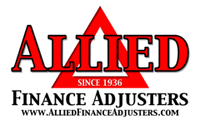 "The Largest Not-For-Profit National Trade Association Of Repossession Professionals Since 1936"
For Immediate Release
June 18th 2015 – Allied Finance Adjusters (AFA) and Vendor Transparency Solutions (VTS) through our ongoing partnership are proud to announce the integration of the AFA vetting portal with the VTS platform. AFA is now able to order inspections and monitor applicants and members of the association though VTS. This new capability will simplify the vetting process of all new members and allow safe and compliant storage of all documents. This procedure has put every AFA member that utilizes VTS in front of the lenders who utilizes the system.
This partnership in technology will give VTS the ability to bring over three hundred compliance trained recovery and bonded professionals to the forefront of all lenders that work directly with the VTS's Compliance Monitoring System. The recovery industry once again has rapidly evolved over the past few years with new regulations, requirements and expectations. AFA is evolving side by side with the lenders to provide the most up to date business tools, keeping our members and their employees up to date and informed on the ongoing changes in our industry. "We will continue to be the leader and through our partnerships like VTS, we can stay ahead of the curve that is the political environment we do business in today.", Said, James Osselburn, Second VP, Allied Finance Adjusters.
Allied Finance Adjusters partnership and streamline integration with the VTS compliance monitoring system is so advanced and secure, that any VTS recovery agency user can now join AFA and the non refundable application fee will be waved! This is a $300.00 savings!
Lenders support VTS, Subscribers support VTS and the AFA supports VTS. *Offer valid till 12/31/2015.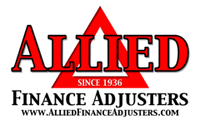 About Allied Finance Adjusters (AFA):
Allied Finance Adjusters (AFA) is the largest, not-for-profit, national trade association of certified, bonded and CFPB compliant recovery professionals. AFA has lead the industry as the fist trade association to offer its members CFPB Training & ongoing continuing education. AFA Members are the most professional in the industry at locating and repossessing collateral on behalf of all lending institutions including, banks, credit unions, financial institutions, rental & leasing companies, buy here pay here, auto, truck, equipment and new /used car dealerships. All new AFA Members must pass rigorous physical office inspection and background checks. AFA does not support Phantom or Ghost offices period. All AFA members are independent professional business operators and are covered by the AFA $1,000,000 client protection bond. For more information please contact our home office (800) 843-1232. or visit the AFA website www.AFArepo.com "Professionals Hire Professionals"

About Vendor Transparency Solutions (VTS):
Vendor Transparency Solutions, LLC (VTS) is the repossession industry's leading compliance management system (CMS) tailored to the automotive lending community. Today's regulatory environment requires proper screening of current and potential suppliers that provide financial products and/or services to financial institutions. VTS has become a major compliance source for repossession agencies throughout the nation.
Allied Finance Adjusters Conference (800) 843-1232    Fax (888) 949-8520    www.AFArepo.com