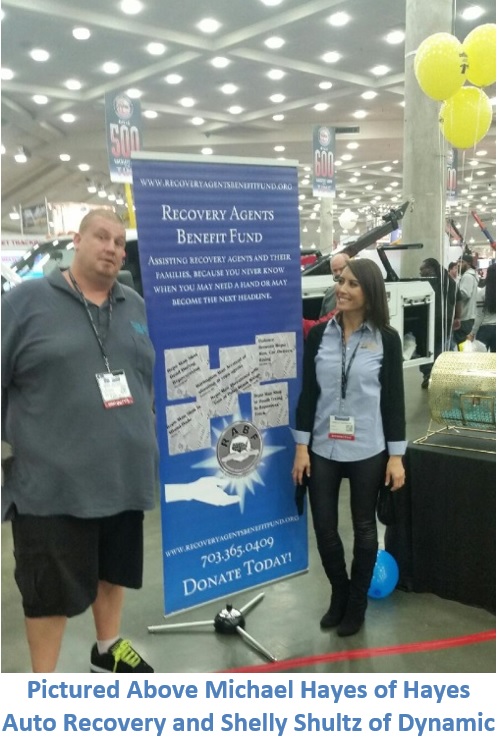 Congratulations to Mr. Michael Hayes of Hayes Auto Recovery in Chesapeake, Virginia. He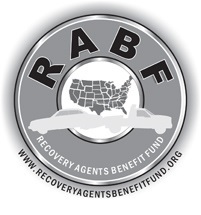 was the lucky winner of the Dynamic Slide In Unit donated by Anthony Gentile and Dynamic Towing Equipment and Manufacturing.  This year's drawing was held at the Baltimore Tow Show, presented by American Towman Expo and we would like to thank both Dynamic and American Towman for their support!
Michael entered the drawing  when he purchased 1 lucky raffle ticket and his number was drawn on Saturday (11/19/16) afternoon.  Hayes owns a repossession company out of Chesapeake, Virginia and he was happy to support the work of the Recovery Agents Benefit Fund and excited to win this year's raffle!
The Recovery Agents Benefit Fund has disbursed over $52,000 in 2016 and over $330,000 to date.  Eleven (11) families have needed the assistance of the fund so far this year and the year is not over yet.
Without Dynamic's generous donation of a slide in unit each year, the RABF would not be able to help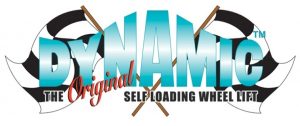 as many families as we do.   Valued at over $10,000 the donated unit raises thousands of dollars annually that contribute to the RABF, providing financial help to families affected by the dangers of the repossession industry and the unfortunate circumstances that may prevent those in the industry from being able to plan for unexpected circumstance that can arise and devastate a family.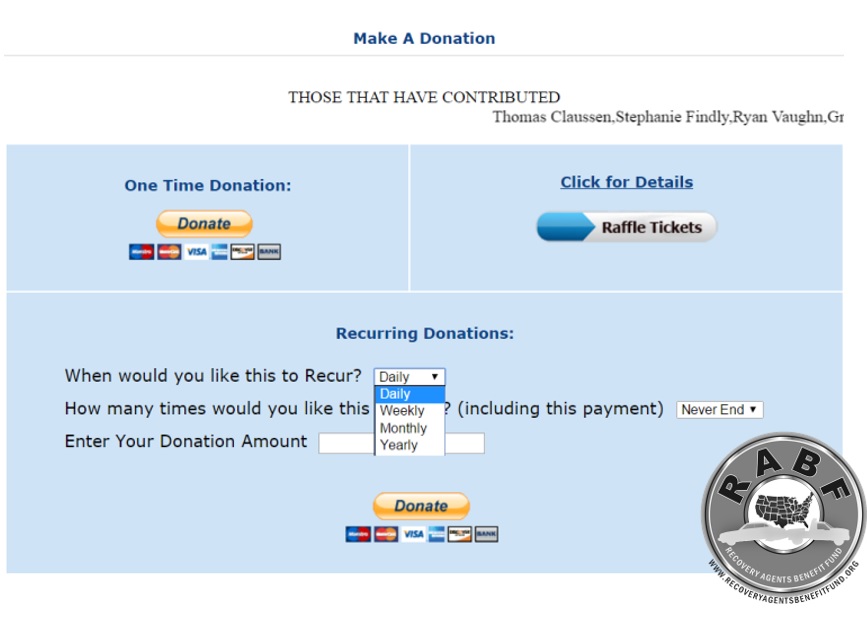 As an individual, there are many ways to help!  You can purchase raffle tickets as the lucky Michael Hayes did OR you can make donations online through our website.  PayPal will allow you to do a 1 time donation or to set up recurring donations daily, weekly, monthly or annually!  We will also happily accept your personal or business check via mail to PO Box 4102, Manassas, VA 20108!  Or if you would like to set up donations drafted from your checking/savings account or paycheck, contact us for our account information.
AND…. With the holidays right around the corner be sure to shop AmazonSmile and benefit

the Recovery Agents Benefit Fund!  Amazon donates a percentage of each eligible purchase to the Recovery Agents Benefit Fund.  Same great retailers you find at regular Amazon, but going through the AmazonSmile link, you not only get what you want and need, but you help the Recovery Agents Benefit Fund as well!
The Recovery Agents Benefit Fund is a recognized 501c3 charitable organization.  Approximately 96% of funds collected by the fund directly benefit members (and their families) of the repossession industry, with no director or advisory committee member receiving any sort of salary or compensation from the fund – each serving as a volunteer.  The remaining 4% goes to administrative costs to maintain the funds like state filing fees, shipping & printing costs,  and credit card provider processing fees.
If you would like more information about the Fund, please visit our website at www.recoveryagentsbenefitfund.org or contact our office at 703-365-0409, or email us at donations@recoveryagentsbenefitfund.org. Help bring awareness to Fund by sharing our website and/or our AmazonSmile button on your page!  You never know when you may need to call on the Fund to assist you or an employee!  Help us to continue helping you!