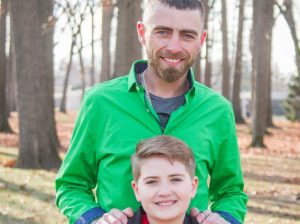 Lake Township, OH – 28 April 2016 – One man is dead and a Repo Man is in serious condition with a broken back and many other injuries after being struck head on by a drunk driver driving the wrong way according to the Ohio State Highway Patrol.
The crash happened shortly after midnight Friday on I-280 south of 795.
Troopers say they received several calls about a vehicle traveling in the wrong direction moments before the crash.
According to a news release, Stephen Lopez II, 30, of Newport, Michigan, was driving a 2005 Pontiac Sun Fire south in the northbound lanes when he hit a pickup truck head-on.
The driver of that truck, Repo Man Michael Campbell Jr., 34, of Glendale, Arizona, was behind the wheel of a 2008 Chevrolet Silverado. It was towing another vehicle.
Campbell was taken to Mercy Health St. Vincent Medical Center.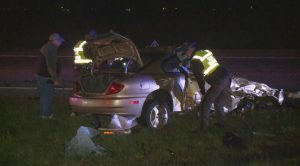 Lopez did not survive.
Troopers also say Lopez was not wearing a seatbelt and that alcohol does appear to be a factor in the crash.
Where Lopez entered the highway and how he ended up traveling in the wrong direction is still under investigation.
Campbell had recently moved back to the area and his recent discovery of an unknown 11 year old son has left him with little or no money to care for himself while insurance and workers compensation have yet to pay. A GoFundMe page has been set up to help Mike. Please contribute! CLICK HERE!
Source: 13abc.com