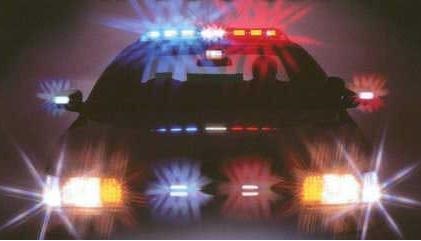 Shamokin, PA – July 12, 2016 – A man who allegedly tried to run over two men from A1 Towing & Recovery, Selinsgrove, who were sent to repossess his vehicle over the weekend was able to post bail on Monday.
Shamokin police officers were dispatched to 317 N. Vine St. on Sunday after receiving a call from David Clark, a tow truck driver, stating that the truck he was driving had been struck by the vehicle he and his partner, Brian Nornhold, were repossessing.
Clark told officers at the scene that as they got out of their truck to place tow chains on a Pontiac G6 owned by Aaron Shafer, Shafer had gotten into his vehicle in an attempt to drive away.
Shafer struck the truck, pushing it forward and causing damage to the front end. As he attempted to drive through the left side of the rollback tow truck, Clark said he had ran into him and knocked him to the ground.
Clark, who then began filming the incident, said Shafer attempted to go around the other way, but had no way to exit the area.
With Shafer still in the vehicle, Nornheld once again attempted to hook the chains up to the Pontiac. Both told police at that time, Shafer attempted to run both of them over. They said he then hit the gas, drove through the neighbor's yard and the fence, and drove from the scene.
When officers first arrived on scene, they reported they had seen a male in an orange shirt running down a wooded area. After sending Nornheld and Clark to the police station, they went to an ash pile in the wooded area, where they found the vehicle.
Shafer was taken into custody and transported back to the station after he was found hiding in a thick wooded area. The Pontiac was placed on the rollback truck at the station, where Clark and Nornheld filled out statements. Clark told police he was going to be checked out at the emergency room.
After being charged with a felony for aggravated assault with a deadly weapon, five misdemeanors and three summary counts, Shafer was arraigned by Magisterial Judge John Gembic III Sunday on a $10,000 monetary bail, which he posted through a professional bondsman, Christopher Hauptmann, on Monday.
A preliminary hearing before Gembic is scheduled for July 19.
Source: NewsItem.com