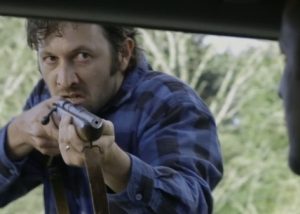 Oil City, PA – 6 December 2016 – An Oil City man is facing aggravated assault and related charges after an alleged incident that occurred on Graff Street, in Oil City.
According to court documents, Oil City Police Department filed criminal charges against 58-year-old Merle B. Ritchey, of Oil City.
According to a criminal complaint, around 9:08 p.m. on December 4, the Oil City Police Department was dispatched to a residence on Graff Street for a report of a physical dispute. The caller reported that he is an employee of a repossession company and arrived at the Graff Street residence to repossess a car. The caller stated that Merle Ritchey confronted him about the repossession, and the dispute turned physical.
While officers were en route to the residence, dispatch advised that Ritchey went into the home and exited with a rifle and pointed the rifle toward the victim (the caller). Officers arrived on the scene and observed Ritchey on the porch of the Graff Street residence with a rifle in his hand, the complaint continues.
Police spoke to the victim who said "while (Ritchey) had the rifle pointed at him, he said he would shoot him." Officers placed Ritchey under arrest and recovered the rifle, according to the complaint.
Ritchey was arraigned at 11:40 p.m. on December 4 in front of Magisterial District Judge Andrew F. Fish.
– Aggravated Assault, Felony 2
– Simple Assault, Misdemeanor 3
– Disorderly Conduct Engage In Fighting, Misdemeanor 3
– Harassment – Subject Other to Physical Contact
Ritchey is free on $25,000.00 unsecured bail.
A preliminary hearing is scheduled for 1:30 p.m. on December 14 in Venango County Central Court with Judge Fish presiding.
Source: ExploreVenang.com