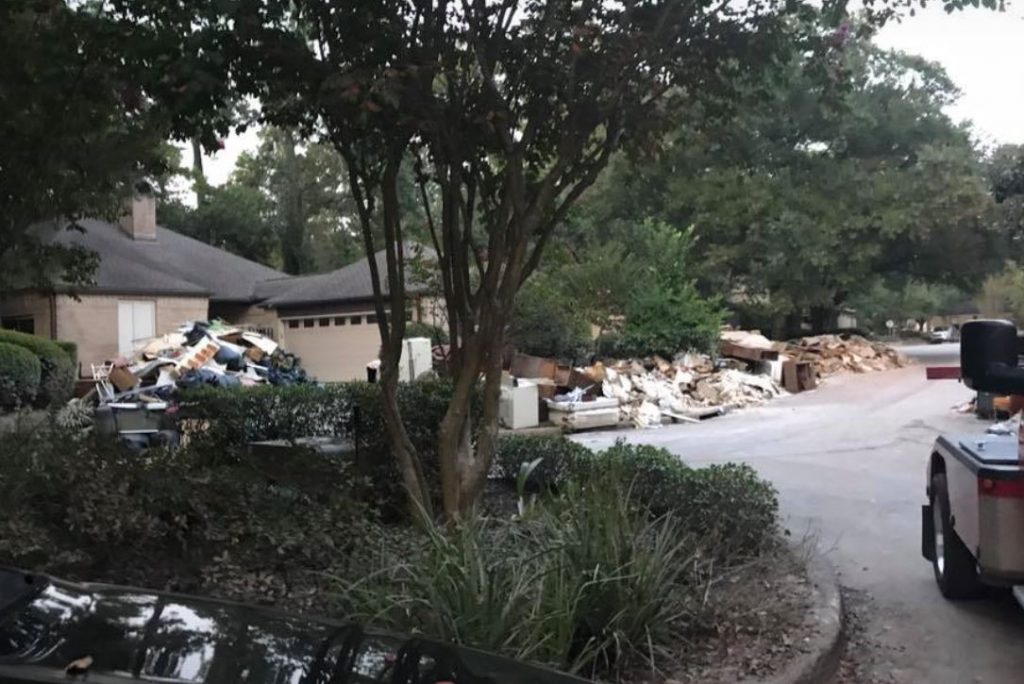 The flood waters are started to recede and many are returning to their homes and businesses which have been destroyed by this catastrophic disaster. The Houston and Southern Texas areas devastated by Hurricane Harvey have brought out the best in many Americans including the repossession industry. With no prompting and little fanfare, repossession agencies from across the country are on their way, and some are already there to providing assistance and supplies to help the people in the flood affected areas.
On August 27th, Robert Freeman of "Vanished Repossession Agency" in Santa Rosa, California had a truck and trailer loaded with camping gear, tents, air mattresses, blankets and clothes on it's way to the Houston and Galveston areas in hopes of providing some early shelter and relief to the people of the area.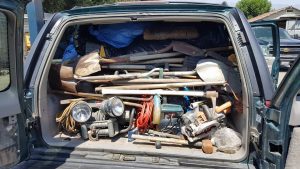 Scott Patterson of "Patterson Recovery" in Ontario, CA, loaded up a truck and a 98' GMC SUV with several generators as well as many other supplies donated by himself and some other Southern California agencies  and headed out for Beaumont just a couple of days ago. They are also donating the SUV.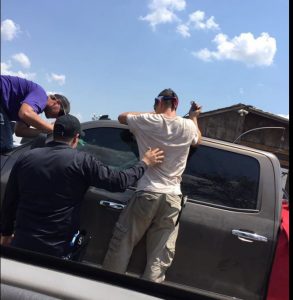 Ryan Miller, Manager at Northwest Repossession of Rolling Meadows Illinois, was in the Rockport area assisting law enforcement with the unlocking of abandoned cars to help clear roads and told us of his experience arriving in the area.
"Those are some of the strongest and well minded group of people I have ever met. We met families out there that lost everything but their hospitality was amazing! As soon as our convoy of 25 trucks showed, their arms opened up with joy and welcoming.  We arrived and started getting to work. These people ran out of town to borrow grills, smokers and grabbed food and drinks for us. Families that had nothing were spending everything they had to feed us. It was truly eye opening.
I spent almost 2 years in Iraq with the 82nd Airborne and the same sigh of relief that the locals had there when we liberated a town or village was the same feeling that this town had when we arrived.   They will still have many years ahead of them to rebuild but with good hearted Americans by their side they will become a town that was bigger and better than before. That area is a very religious area. After we dropped our supplies off at the high school we started to clear the roads to help get trucks moving through there to help restore the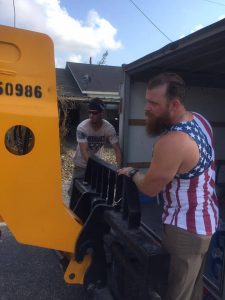 infrastructure.  After that our main focus was the church.  We cut the trees down and repaired the church to working order. Yesterday the residents were able to go to a church that was in perfect running order, it was clean, all the brush was cleared, still had no power but the service went on.  Those residents have a lot of faith and a will to overcome this situation." Ryan Miller, Manager at Northwest Repossession
Chad Hill of KC Towing from Janesville, Wisconsin was down on the 3rd helping law enforcement with the towing of destroyed cars.
These agents and agencies are doing all of this on their own dime and paying increased motel fees of up to and over $300 per night and many are sleeping in tents and in their trucks. These are just a few I've noticed providing help through social media and I am positive there are many others out there that I have yet to be made aware of. To all of you, God Bless you.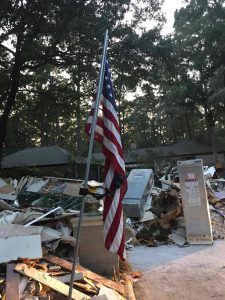 Repossession Agencies and their families have not gone unaffected. Bryanna and Corey Cox of Asset Resolutions in Kingwood, had their newly remodeled home and neighborhood hit hard and are starting to clear out the destroyed furniture and appliances but keeping a positive attitude as they clear their home of debris and plot moving forward.
As previously reported, My Recovery Systems has offered a two billing cycle freeze on any charges to assist these companies through these dark times and I'd heard from one agency that Jordan Sawalqah and ClearPlan have offered similar forbearance, but to date, I have neither seen nor heard of any other vendors offering similar assistance to the agents and agencies in this area and would like to think that they are just being silent in their charity, but would be very disappointed if they were not. It is in times of need and disaster that the true character of people shines. I have illustrated just a handful of people and companies that have demonstrated this trait and I undoubtedly know there are more, and should be more.
Repossession agencies in the area have reportedly been put on a 60 day moratorium on all repossessions by the state as well as many lenders and will likely be extended throughout the disaster recovery period. This freeze on repossession activity, while neither surprising nor unwarranted, will obviously put these agencies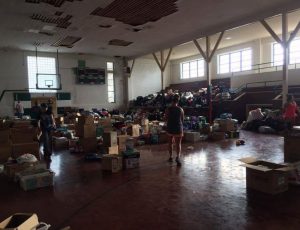 at seriously high risk of closing.
The agencies and their families in this area will be affected by this tragic event for many months, if not years. The disruption in businesses to the agents in the affected areas will be felt for a very long time, if they are even lucky enough to survive.
I urge the Lenders, Forwarders and all of the vendors who depend upon the repossession industry to step up and offer forbearances of fees to these agencies and furthermore, find it in your hearts to provide financial assistance to keep these agencies alive. They served you and now it's your opportunity to show your heart and soul. It is often in the darkest of times that people step up to show their "better angels" and now is that time.
Note update (9/5/17  7:42am PST): Bryanna Cox of Asset Resolutions has reported on a social media site that their company property has suffered no major losses, but the days and months ahead will be challenging.
Note update (9/5/17  7:39am PST): Allied Finance Adjusters has reported that two repossession agency members sustained substantial losses from the flooding.
Note: (9/4/17  4:11pm PST): As of the time of this posting, the ARA, RSIG and TFA report that there has been no major damage reported by repossession agencies themselves in the flood affected areas, but their families, homes and businesses are undoubtedly facing many challenges ahead.