Early Bird Registration Extended Until April 1st
FOR IMMEDIATE RELEASE
Enjoy an evening of entertainment and an unforgettable tour of Savannah. The Savannah Riverboat cruise experience is a relaxing sightseeing tour with refreshing river breezes, delicious local southern flavored food and cultural entertainment. This AFA sponsored field trip includes a 2 hour river cruise with live band and DJ. We will depart and return directly from the hotel. Food is buffet style with fried chicken, glazed pork loin and all the trimmings! Coffee, Tea, Lemon Aid and soft drinks are included. We will board 1 hour prior to departure!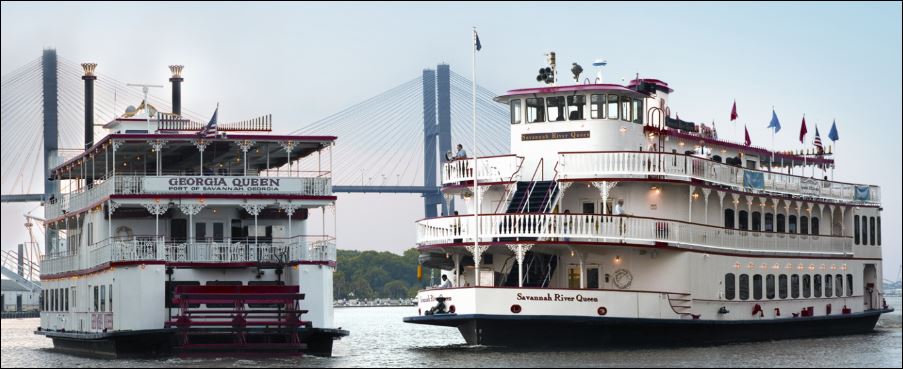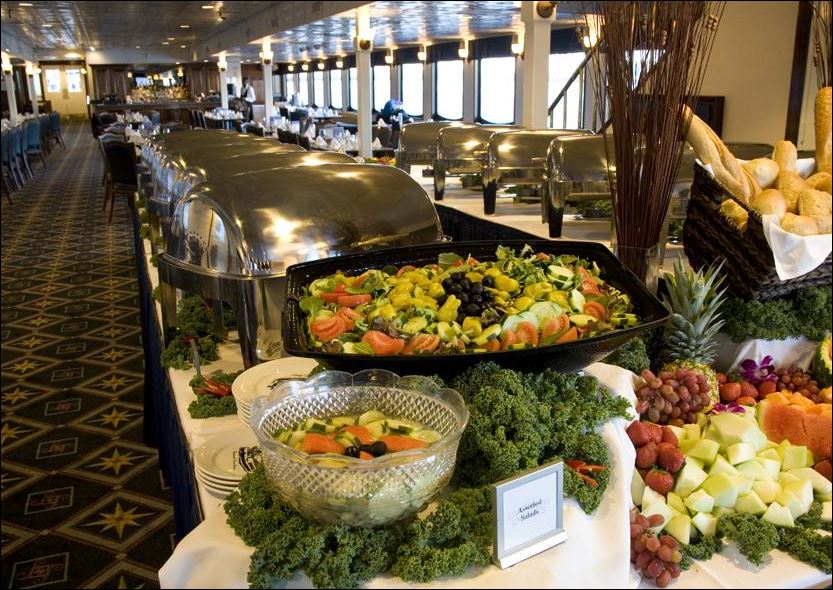 Join our captain and award winning crew on board for a unique tour and cruise attraction that is not to be missed!
For more information visit: http://www.savannahriverboat.com/
Register Today! http://www.alliedfinanceadjusters.com/AnnualConvention.aspx
2016 AFA Annual Convention Tentative Agenda
Please note the agenda is tentative and subject to change as speakers and content are added.
Monday, May 16th
Travel Day Welcome to Savannah!
6:00pm – 9:00pm   Early Bird Registration
Tuesday, May 17th
8:30am – 12:30pm  AFA Preconvention Board Meeting (Continental Breakfast)
12:30pm – 2:00pm Lunch on Your Own
2:00pm – 5:00pm   CFPB Training with Michael Dougherty
6:30pm – 9:30pm   Welcoming Reception
Wednesday, May 18th
8:00am – 9:00am    Breakfast provided
9:00am – 9:30am    Opening remarks
9:30am – 12:30pm  CFPB Training Continued
12:30pm – 1:00pm         Pre Lunch Break
1:00pm – 2:00pm   Lunch (provided)
2:00 pm – 3:30pm  Marketing your Website with John Michael of Web Weaver
3:30pm – 3:45pm   Break in the vendor hall
3:45pm – 5:00pm   FDCPA (Part 1) with Machelle Morris
6:00pm – 6:45pm   Check in to cruise
7:00pm – 10:00pm Dinner Riverboat Cruise and Cocktail Party
Thursday, May 19th
8:00am – 9:00am    Breakfast provided
9:00am – 9:30am    Call to Order
9:30am – 11:45am  FDCPA (Part 2) Continued
11:45am – 1:00pm  Lunch on Your Own
1:00pm – 5:30pm  Allied Members Only Meeting
6:30pm – 7:00 pm           Cocktails
7:00pm – 10:00pm Awards Dinner and Auction
Friday, May 20th
9:00am– ?               Allied Finance Adjusters Post Convention Board Meeting
Register Today! http://www.alliedfinanceadjusters.com/AnnualConvention.aspx
###