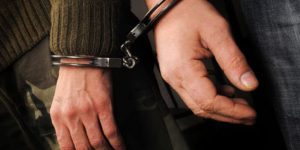 Battle Creek, MI – 19 November 2017 – Battle Creek police are seeking warrants for felonious assault for a man, 35, and his wife, 36, after a Jackson man said he was injured while trying to repossess the couple's pickup truck. Officers were called to the 100 block of Heather Ridge Road at 9:48 p.m. Thursday by the 34-year-old Jackson man working for Dynamic Recovery Service.
He said he was attempting to repossess a 2014 pickup but when the owner saw him in the driveway, he came out and started the truck and then called for his wife to move her car to block an attempt to take the truck.
The repo man said he was standing in front of the pickup so the man would not drive away and was hit by the wife's car when she backed up.  He said he also was hit with the pickup as the man tried to slowly move it. The pickup owner said he missed a payment on the truck and knew the other man was trying to repossess it but needed it for work and denied he hit the man with the pickup and said if he was hit by his wife, it was because the repo man was running toward her car.
The injured man said he would seek his own treatment.
Source: Battle Creek Enquirer