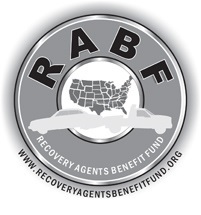 The Recovery Agents Benefit Fund attended NARS (the North American Repossessors Summit) in Dallas held last week. Proceeds from the auction hosted on Friday night resulted in just over $8600.00 being donated to the fund from just 17 items. Another $990 in cash donations and raffle ticket sales for the Dynamic Slide In unit brings the total collected from the event to $9605.00.
We appreciate NARS providing a table in the exhibitor area for the Recovery Agents Benefit Fund. Although not provided the opportunity to address Summit attendees from the stage, the continued exposure for the Fund helps to ensure that we are here to help when needed.
April 7th, an employee of McDel Enterprises in Baltimore, MD was found slumped over in the tow truck on the side of the road, dead of an apparent heart attack. The fund was able to assist Robert Birrane Jr.'s family with a disbursement that helped pay for his funeral expenses.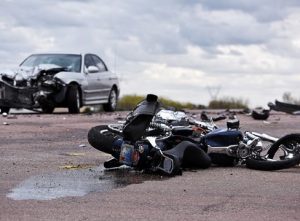 Just today, the RABF was contacted by a company in Minnesota who's employee died as a result of a motorcycle accident over the weekend. Levi Sandal a 26 year old who was also a veteran of the US Army and SD National Guard. Sandal had been a full time field agent with this company since April 2014 and left behind his wife Bobbi Jo Sandal. Funeral arrangements are pending at this time.
Stories like these are why the Recovery Agents Benefit Fund is so very important. We call upon every repossessor, every client, every vendor and every lender to support the fund whenever and wherever there is an opportunity.
You can always support the RABF by making donations online through our website at http://www.recoveryagentsbenefitfund.org/donation.asp. You can purchase raffle tickets online at the site as well. You can also sign up to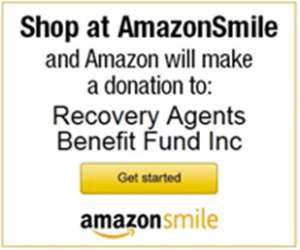 receive updates from the RABF on who we've helped and other important RABF related news! And don't forget about AmazonSmile – if you shop online and it seems today that everyone does… you can benefit the RABF by using this link https://smile.amazon.com/ch/26-4434353
Your next opportunity to support us in person is at the Allied Finance Adjusters Conference annual meeting next month in Savannah, GA and then June 22-24, 2016 in Lake Buena Vista Florida at the B Resort & Spa at the Recovery Specialist Insurance Group 2016 Annual Meeting. If you have items you would like to donate to the RABF as auction items, please feel free to call 703.365.0409 or email your questions or information to donations@recoveryagentsbenefitfund.org! We would love your help!