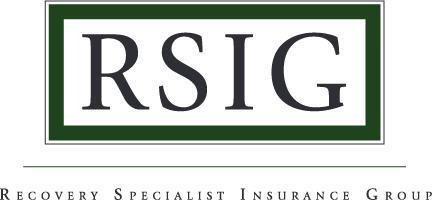 FOR IMMEDIATE RELEASE
In our continued commitment to our members and the repossession industry, RSIG is pleased to announce that our program now provides the Computer Crime & Privacy coverage that Ally Financial and others are requiring, at no additional cost to the members.
We know the majority of repossession companies are small to midsize local businesses who can sometimes struggle with meeting industry and client demands.  That is why years ago RSIG began providing repossession agent certification, in addition to our annual training seminar, in order to help meet the training needs of the industry.    When lenders blindly passed on the CFPB requirements that were made of them on to the repossession industry, RSIG introduced CFPB compliance training in conjunction with our annual seminar and made a CFPB compliance manual available to the membership at a very discounted price.
RSIG and Lighthouse Insurance Services LLC have also now partnered to provide members of Recovery Specialist Insurance Group with access to human resource information and work place safety best practices.  As a benefit of membership and at no additional cost to the member for 2018 while remaining a member in good standing, RSIG members are given complimentary access to information about:
Discipline & Termination
Department of Labor Audits
Various HR forms and Free Checklists to help create or add to your current employee manual
Interviewing, Hiring and Performance Reviews
Cyber Security
Disaster Preparedness; and
Special Trucking/Transportation Industry Safety and Best Practices to provide ongoing topics of discussion in office meetings and regular employee trainings
For more than 30 years, RSIG has fostered, protected and been proud of the relationship we have with the industry, our members and their clients.  We constantly strive to evaluate the needs of the industry and meet those needs by offering exceptional products and services.  Call 703-365-0199 to get more information or visit our website www.rsig.com to learn more about what we have to offer.