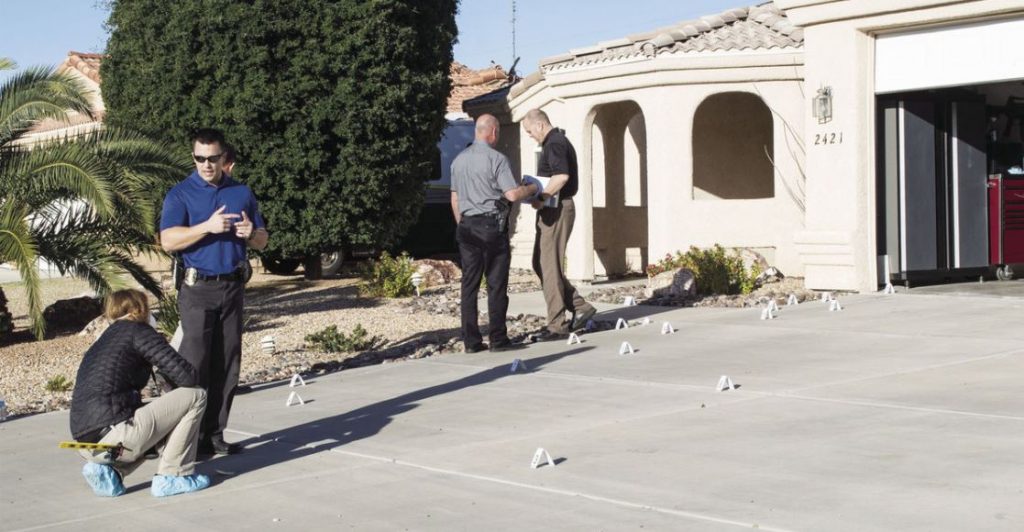 Lake Havasu City , AZ – 10 February 2017 – Lake Havasu City Police are investigating a shooting in the 2400 block of North Rainbow Avenue that sent two men to the hospital Thursday with non-life threatening injuries.
At 2:18 a.m. a female in the residence called police to report there were people attempting to break into the home and access a motorcycle.
Detective Sgt. Chad Williams said police believe the men were there to repossess the motorcycle when the male homeowner entered the attached garage armed with a rifle and opened fire.
At about 3:32 a.m., on Thursday, the two men arrived at Havasu Regional Medical Center, one suffering from a non-life threatening gunshot wound, according to a city press release issued Thursday evening.
During the investigation, it was learned that three employees of a repo company out of Las Vegas attempted to repossess a motorcycle and a vehicle from the North Rainbow Avenue home. The homeowner confronted the subjects and discharged his rifle at least a dozen times, striking two of the individuals.
Dyjuan A. Gresham, 32, will be charged for second degree burglary in connection with the incident, a felony offense. Lake Havasu City Sgt. Tom Gray said he has not yet been booked into jail due to a medical issue.
Homeowners have been cooperating with police throughout the investigation.
Neighbors had previously reported to police that a repossession was attempted at the residence the night prior, but it was ultimately unsuccessful.
Police officers responded to that incident at approximately 10:50 p.m. Wednesday. The homeowner confronted the same individuals with a knife as they tried to repossess the same vehicles, according to a city press release. A police report was taken during that incident but no charges have been filed.
Source: HavasuNews.com