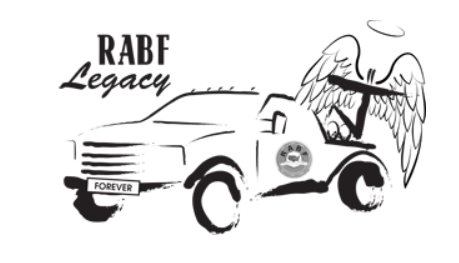 Remembering our brothers and sisters of the repossession industry!
Press Release
6/29/2015 – Please help support the Recovery Agents Benefit Fund (RABF) by visiting the new RABF Legacy page. This is the place to honor the owners and employees of the recovery industry that are no longer with us. This living memorial of our fallen can be shared with generations of recovery professionals for years to come. Family members of the fallen can submit a RABF Legacy by Clicking Here: http://www.recoveryagentsbenefitfund.org/legacy.html
There is no cost to list your "Legacy". Donations are appreciated!
Ways to Donate:
Those wanting to help can do so in several ways. We have partnered with AmazonSmile to set up a program where .5% of the purchase price of all items bought through the AmazonSmile link goes to benefit the Recovery Agents Benefit Fund. That's right… now you can shop at the same retailers you always have through Amazon, but with each purchase you will help the benefit fund that may one day have to be called upon to help you or your family. Please bookmark this site in your browser to make sure you're always shopping to benefit the RABF. http://smile.amazon.com/ch/26-4434353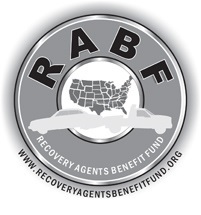 About the RABF:
This non-profit charitable organization is bigger in purpose and more important than any one person or organization. Since its inception in 2002, representatives of the organization have been assisting repossessors' families in their time of need with hundreds of thousands of dollars being distributed from the fund. 32% of these cases are where the fund was called upon because violent actions were taken against the repossessor while attempting to complete a repossession, some of these cases resulted in the repossessors death. These are alarming statistics. Just as alarming, but perhaps not providing as much shock value, is the fact that another 37% of the fund's disbursements have been made because of deaths relating to the general health of the repossessor. While the fund cannot serve as a replacement for life insurance coverage's, it has been able to offer limited assistance in qualifying cases. Since the fund has been in existence, several of the cases where the repossessor passed away, the fund provided moneys directly to the funeral home, as there was no burial or life insurance to respond and help with these expenses.
In 2011, the RABF Board of Directors established an advisory committee comprised of volunteers from the industry, representing all of the major trade groups, so the purpose and message of the fund could be shared across the industry hoping to eliminate the political ties that bind us all. The RABF now actively fundraises at many of these groups' annual conferences and continues to work with the trades to bring industry wide acceptance and awareness of the fund.