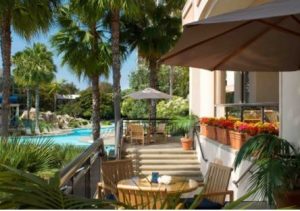 A fundraising auction will be held Thursday June 22nd, 2017 at the Sheraton San Diego Hotel and Marina, at the 2017 Education Training & Trade Event for Repossession and Finance Industry Professionals, hosted by Recovery Specialist Insurance Group and Allied Finance Adjusters Conference Inc.
These two groups bring together hundreds of repossession professionals in an annual training and networking event and in bringing those individuals together, have been able to raise thousands and thousands of dollars for the Recovery Agents Benefit Fund.  If you're not registered to attend, go to www.rsig.com or www.alliedfinanceadjusters.com to get the registration links and get signed up to go!

While planning your trip, take a look around and see if you have anything you would like to donate to the auction.  We love sports memorabilia, jewelry, vacation experiences if you have a time share you're not using… we'll take collectibles that you think may be of interest!
Dynamic Manufacturing will again be providing race experiences to several tracks nationwide, which are always popular. In 2016, a weekend at Mike Howk's llama farm was auction off and brought over $1000 to the RABF.  Martin Giles of Atlanta Wrecker Sales has donated several fantastic sports memorabilia items any sports collector would be proud to call their own including signed jerseys and SuperBowl commemorative footballs!  Other industry vendors provide gift cards or gift certificates for products or services and lenders often attend the event with donation checks in hand to support this much needed organization!
If you have an item you'd like to donate or have questions about the auction or the Recovery Agents Benefit Fund, you can reach us at 703-365-0409 or via email: donations@recoveryagentsbenefitfund.org.
We appreciate each of these donations and are looking for more.  The Recovery Agents Benefit Fund it the repossession industry's only charitable organization of its kind.  We have assisted over 70 families and disbursed over $335,000 to families of repossessors; but we can't do it without you!
If you don't have an item to donate to the auction, consider buying raffle tickets online for the slide in unit donated by Dynamic Manufacturing.  Tickets are only $20 each, can be purchased online or from the RABF booth at different industry events and you do not have to be present to win!  The drawing will be held in November at the Baltimore Tow Show from the Dynamic Booth!  Go to http://www.recoveryagentsbenefitfund.org/raffle.asp to buy tickets today.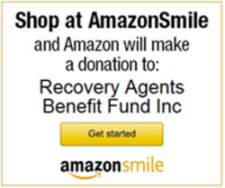 Also remember to shop AmazonSmile and do it often to benefit the Recovery Agents Benefit Fund.  This is a no cost to you way to support the RABF by shopping online like so many of us already do!  A percentage of your purchase price is donated to the RABF when you shop through AmazonSmile!
One time donations can be made or recurring donations can be set up online by going to our website www.recoveryagentsbenefitfund.org and clicking the Make A Donation link!
Remember, the auction to benefit the RABF will be held Thursday, June 22nd in conjunction with the  2017 Education Training & Trade Event for Repossession and Finance Industry Professionals, hosted by Recovery Specialist Insurance Group and Allied Finance Adjusters Conference Inc.  Come join your fellow repossession agents and lenders from national auto finance companies in their support of the Recovery Agents Benefit Fund!  You can be part of this event by getting registered today! http://events.constantcontact.com/register/event?llr=nbbsy7cab&oeidk=a07edpn4zhb41c07952