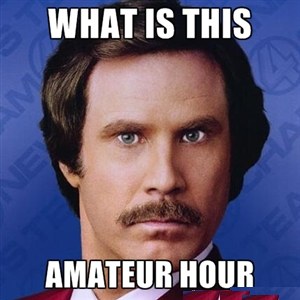 Post Falls, ID – December 5, 2014 – "Amateur Hour" theatrics ran amok as police arrested a 32-year-old convicted felon after he was spotted choking a woman during his failed attempt to repossess her vehicle.
Brandon Carter was booked into the Kootenai County jail for battery, resisting arrest and illegally carrying a concealed weapon after being arrested in the parking lot of Rob's Seafood and Burgers.
Post Falls Police Chief Scot Haug said he was returning from a vehicle-train accident when he saw Carter choking the woman. "She was screaming from the top of her lungs," Haug said.
Haug said Carter, who works at JP Auto Sales and Tires in Spokane, told police he was attempting to repossess the car the woman was driving.
"He met her here to receive a payment and he was trying to repossess the car from her," Haug said. "I don't dispute the right to repossess cars, but you don't shove and choke someone and resist being arrested while illegally carrying a weapon."
The woman complained of a sore neck and knees, but declined medical attention, Haug said. Haug said he had one handcuff on Carter when the suspect resisted being arrested.
"He started to fight," Haug said. Multiple officers later arrived on scene to assist in the incident. Haug said Carter is a convicted felon and therefore was illegally carrying a concealed gun.
A man who police say is Carter's boss at the dealership arrived on scene after Carter was arrested. He was pat searched as a precaution, but was not charged or arrested.