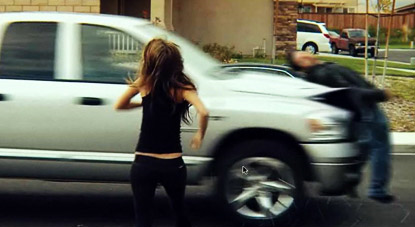 Gillette, WY – February 23, 2014. A Gillette woman has been charged in Circuit Court with aggravated assault and battery after allegedly trying to run over a Repo Man attempting to repossess her car.
Police officers were called to the 2400 block of Dogwood Avenue on a breach of peace call Wednesday. Two men with a repossession company had been sent to the home to recover the woman's 2010 Volkswagen Jetta.
The Gillette News Record reports 23-year-old Ashley Voegele was charged with aggravated assault and battery for the confrontation Wednesday. She had not entered a plea as of Monday.
Kenneth and Kody Jones, who work for an unnamed repossession company, told police Voegele's boyfriend first got in the Volkswagen Jetta and backed up, hitting both men before running away with the keys.
The men said Voegele then got into the car and used a spare key to start it. Court records state 49-year-old Kenneth Jones reported he was in front of the car and Voegele hit him before driving away.