Memphis, TN – May 19, 2016 – Being a repo man is a dangerous job, and that was reinforced during an incident in Memphis. While trying to repossess a 2008 Chevy Impala, an unnamed Repo Man said he had a shotgun pulled on him.
According to the alleged victim, Travis Williamson confronted him, and as the two were talking, an unknown person handed Williamson a shotgun which he reportedly pointed at the man's head.
When the repo man refused to unhook the car, he said Williamson shot out the driver's side tire of his tow truck.
The man said the shotgun was once again pointed at his head until he unhooked the Impala, at which time police say a woman named Jerricka Jones drove off in the car.
When the repo man started to drive away, he said Williamson fired a shot into the passenger side window, door, and rear window which hit a light bar.
The man identified both Willamson and Jones from photos.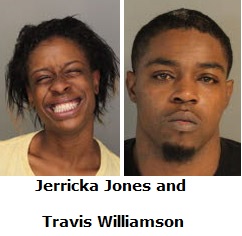 Williamson is charged with two counts each of carjacking, attempted first-degree murder and using a gun to commit a felony for the April 27 incident.
Jones is charged with carjacking.
Source: Memphis News Channel 3