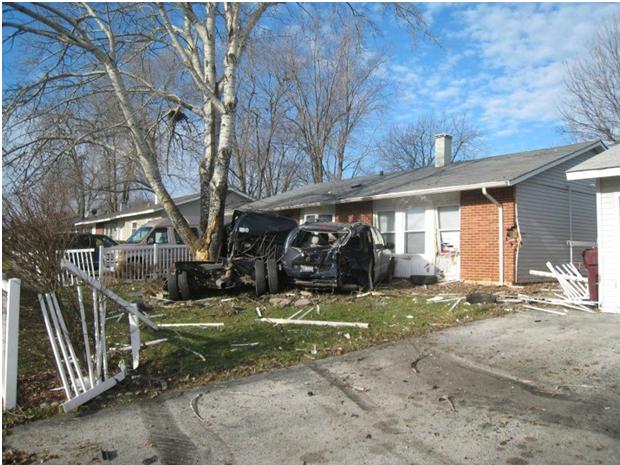 Richton Park, IL – January 5, 2013 – A Saturday morning accident claimed the life of an Illinois repo agent after he lost control of his truck and collided with a parked vehicle and a house.
The deceased, Shawn Brewster, age 36 of Crete, was thrown from the vehicle and pronounced dead at the scene. Brewster's 17 year old son escaped with only minor injuries.
It is believed that Brewster apparently lost control of his vehicle resulting in the crash or may have fallen asleep. Sauk Village Police could not confirm any of this pending the results of the accident investigation.
The wrecker took out a street light and collided with a vehicle in a driveway pushing the vehicle across a yard and colliding with a tree. Brewster was thrown and assumed to have died on impact with the cause of death was apparently blunt force trauma according to the medical examiner.
The accident did an estimated thousands of dollars damage to a home but luckily nobody inside the home was injured.
It is not known at this time who Brewster was employed with, but he had earlier in 2012 posted an ad online offering his services as an independent repossessor or tow truck operator.
Friends or family suggested that he may not have fallen asleep but had suffered a heart attack or other issues that caused the accident. There have been no announcements for funeral service as of yet.