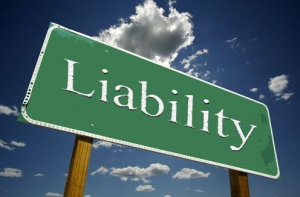 Guest Editorial
Recently another repossession management company, forwarding company, released a new contract and included this wonderful colorful language in their contract.
What does this mean and how does it affect me I asked.
Limitation of Liability. – EXCEPT TO THE EXTENT PRECLUDED BY APPLICABLE LAW,
(I) (name omitted) WILL NOT BE LIABLE TO CONTRACTOR OR ANY THIRD PARTY
FOR SPECIAL, INDIRECT, CONSEQUENTIAL, EXEMPLARY OR PUNITIVE DAMAGES
OR COSTS ARISING OUT OF OR RELATED TO THIS AGREEMENT, EVEN IF THE
PARTIES HAVE KNOWLEDGE OF THE POSSIBILITY OF SUCH DAMAGES OR COSTS
AND WHETHER OR NOT SUCH DAMAGES OR COSTS ARE FORESEEABLE AND (II)
(name omitted) AGGREGATE LIABILITY UNDER THIS AGREEMENT SHALL NOT
EXCEED THE TOTAL AMOUNTS PAID BY (name omitted) TO CONTRACTOR
DURING THE 12-MONTH PERIOD IMMEDIATELY PRECEDING THE EVENT GIVING
RISE TO SUCH LIABILITY.
Since I am NOT an attorney and do not give legal advice, I reached out to several dependable source to find out what this new Limitation of Liability language means to me if I sign this new contract.
I began with a simple internet search and this is the first thing that I found that made me raise the big red flag.
Limitation of Liability – General: Written statement that serves as a disclaimer to limit conditions or instances under which the disclaiming party may be  held liable for loss or damages.
Read more: http://www.businessdictionary.com/definition/limitation-of-liability.html#ixzz2fuaXeQ3w
I also reached out to an insurance professional who said: "In a wrongful repo case where the file failed to be closed by the lender so you took it on an open assignment the Lender. You get sued, they will pony up some amount of money for the defense cost and fees/fines. At settlement time they may even have some money left over to pay for Compensatory Damages. Punitive Damages is where this hurts you as if the sob story is good enough you could be stuck holding the bag for a large sum on $$$."
"… but will also include that this speaks to the Aggregate limit not the occurrence limit. So in his example where you only get $2500 make sure you have no other incidents in the next 12 months because you have already exhausted your Aggregate limit for the year."
I also reached out to an attorney and this is what I walked away with in that conversation: "Anyone considering signing this contract "as is" should look at how much money they have been paid by forwarder in a 12 month period and decide if that is enough to pay an employee's family in the event some really important information gets lost in the translation and the man in the field is hurt or killed."
I also reached out to an industry professional who had this to say: "For example the contractor send you an account that their client had previously cancelled. You get sued for wrongful repossession and the debtor is awarded 50,000 dollars. The contractor sent you 10 accounts in the previous year at 250 dollars per account, paying you 2500 dollars. They will indemnify you in the amount of 2500 dollars and you will have to pay the remaining 47,500 out of your own pocket. They limit their liability to the amount you were paid by them."
I reached out to 4 independent sources and they all said the same thing. This language clearly limits the liability of the forwarder resulting in a much greater liability or loss to the contractor aka recovery agent.
Why in the world anyone would agree to these terms is beyond me….Do you think you can just shut down your company and start another in an attempt to walk away from a claim that falls on your door step?
Highly unlikely you would be able to get insurance again my friend. Also remember how hard and painful it was to build up your business in the first place.
Lenders should be especially aware of this language and how it can affect them. This language could force the lender to be on the hook for a mistake made by the forwarding company if you agreed to these terms when and if you sign this contract. Do you think the lender might not get mad at you too? Would you be forced to sue the lender in order to defend yourself?
Again, I am not attorney I do not provide legal advice, just my thoughts based on reaching out to credible sources and making a smart business decision. I cannot agree to sign a contract with this language in place!
Read your contract folks and say/do something about it!
Respectfully,
Ed Wolmers
Miami FL.
JTDA GROUP Inc. 
Repossession Services
Tel: 786-592-2522
Fax: 786-592-2524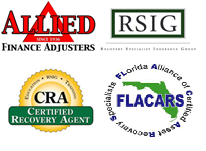 Towing & Recovery 
786-592-2525
TL5488 – 01011.IL
FL Lic.# R 2700050
10460 SW 187 Terrace
Miami, Fl., 33157