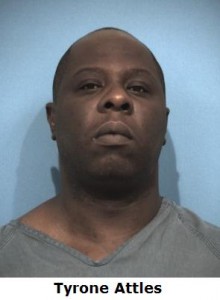 Leander, TX – May 11, 2012 – The borrower may have won the battle, but he lost the war. That's at least some solace for an unnamed Repo Man who was forced from his recovery at the wrong end of a shotgun.
According to a felony complaint filed on May 7th , Police responded to a call at the 200 block of King Elder Lane where a Repo Man had reported to police that he was in the process of a legal repossessing when Tyrone Attles appeared  with a shotgun and told the repossessor that he had 3 seconds to return his vehicle or be killed. Attles then started the countdown, according to the complaint.
Fearing for his life, the Repo Man returned the truck according to the report.
Attles claimed to police that he left the scene and that he had not been home because he was out for a jog.
Unfortunately for Attles, a witness confirmed the repossessor's allegations of the incident.
Tyrone Attles was then arrested and charged with aggravated assault with a deadly weapon for the alleged taking of his vehicle back from the Repo Man.