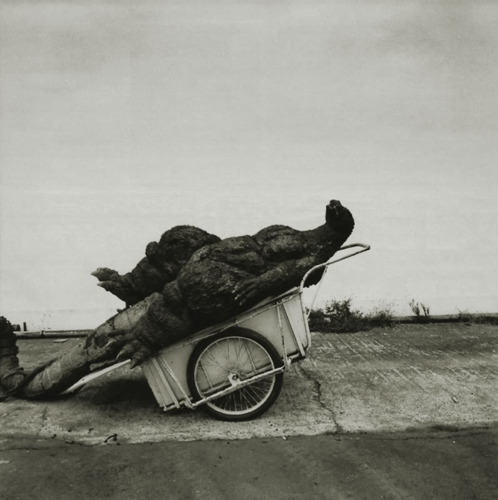 June 13, 2014 – Lansing, MI – With a unanimous decision, the repossession forwarding industry just took a swift kick in the crotch today, on Friday the 13th of all days. The small but tenacious "Opie Taylor" aka, George Badeen of Midwest Recovery, Inc., has prevailed over beat "Godzilla" aka, PAR, RRA, etc., in the Michigan Supreme Court who ruled that the action of forwarding is a collection activity and as such is required to be licensed and regulated by the state.
The court ruled that forwarding companies acted as collection agencies under Michigan law and had been doing so without a license, in violation of MCL 339.904(1), and that defendant lenders, who hired the forwarding companies, violated Michigan law by hiring unlicensed collection agencies, in violation of MCL 445.252(s). Plaintiffs further alleged that the violations injured them by impeding their business while not complying with Michigan law.
Note that this ruling was also against several lenders such as Toyota Motor Credit, Santander and Nissan Motor Credit, just to name a few. Depending upon interpretation, this ruling could invalidate the legality of all repossessions occurring through Forwarders in Michigan. The financial ramifications of this could run in the millions depending upon the retroactivity of this ruling and the trickle down into violations of the FDCPA and FCRA as well as other state statutes, not to mention the potential of treble damages and punitive damages.
The precedence of this ruling may very well affect the outcome of similar proceedings pending the declaratory statement in Florida.
READ THE OPINION AND RULING HERE!
More on this to come.
Kevin Armstrong
Editor
CUCollector.com