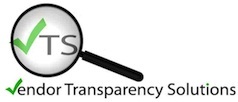 Another Step in Mitigating Risk
Press Release
July 23, 2014 (Somerville, NJ) – Northern Star Management announced its selection of Vendor Transparency Solutions (VTS), as an on-line compliance monitoring platform to be utilized as an additional tool in mitigating risk. Northern Star is an underwriting management company and wholesale producer working with a select network of brokers and agents to offer viable insurance solutions. Northern Star's Collateral Recovery Program is designed for the "collateral specialist" who works with major lenders.
Northern Star's insurance customers who are also VTS subscribers and maintain the required level of compliance will receive premium discounts for proper business administration.
"Northern Star is committed to providing the best products and services to our customers through our professional retail producers. Working with VTS and their fine products and services will augment our efforts to help our customers reduce losses and save money through increased attention to compliance, loss control and safety. We are very excited about the opportunity to work with VTS, and look forward to providing best in class services to our customers and carrier partners.", said George Karlis, Northern Star Management President.
With the importance in detailed compliance, VTS offers a platform to serve present and future needs of the industry and aligns Northern Star Management for the protection and benefit of their many insurance customers.
"Our staff looks forward to working closely with Northern Star and their insured's. At a time when agency owners are experiencing higher operating costs, this announcement is great news for the industry. Agencies that embrace compliance and risk management will benefit greatly by limiting claims and lowering their overall cost of insurance", said Max Pineiro, VTS President.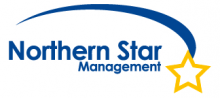 About Northern Star Management, Inc.
Established in 1997, Northern Star operates as an underwriting manager, wholesale broker and program administrator that underwrites, places, and services a variety of insurance products to insured's via retail agencies throughout the contiguous United States. The company focuses on transportation and related products, with an emphasis on insured's that place a value on loss control and risk management.
To learn more, please visit www.northernstarins.com or call 908-253-9484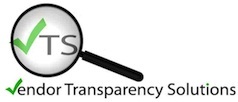 About Vendor Transparency Solutions, LLC
Vendor Transparency Solutions, LLC is the leading, independent, compliance monitoring platform tailored to serve the automotive lending industry. VTS provides its clients with a secure portal that allows the live monitoring of their service providers and all of their compliance related documents, audits and inspections.  
To learn more, please visit www.vtscheck.com or call 520-468-3990 ext. 102
###