Press Release
We invite you to join us in covering a very important topic in our industry. It has become quite clear that the majority of complaints and claims are generated during the post repossession process. We urge agency owners to have their staff attend, including recovery and office personnel.
Webinar Date: July 10, 2014
Webinar Time: 3:00PM EST
While this free webinar is open to the entire repossession industry, including lending institutions, VTS subscribed agencies and VTS subscribed lenders will receive a Certificate of Attendance to be utilized toward their compliance profile.
Guest Co-Presenter: Patrick Altes, Falcon International, Daytona Beach Florida.
Register Here:
Please register for Post Repossession Webinar: Protecting Your Company And Your Clients During The Post Repossession Process. on Jul 10, 2014 3:00 PM EDT at:
https://attendee.gotowebinar.com/register/7482739936301076737
A review of Best Practices to limit expose to you and your clients during and after the post repossession phase of a recovery.
After registering, you will receive a confirmation email containing information about joining the webinar.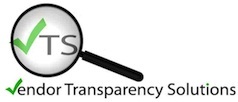 Sincerely,
Max Pineiro-, President
Office Direct: 520-468-3992