PRESS RELEASE
Nashville, TN – February 27, 2014 – Primeritus Financial Services, Inc., a leader in recovery management, skip tracing and remarketing services, today announced the addition of Chris Kato to the Primeritus management team as General Counsel and Chief Compliance Officer. Chris comes with an extensive background in corporate law spanning a wide variety of practice areas.
Chris served most recently as Vice President and Lead Counsel for Central Parking Corporation, where he directed the legal department and advised senior management on a comprehensive range of legal issues including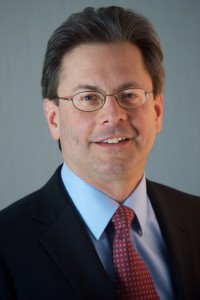 contracts, labor and employment matters, mergers and acquisitions, collections, insurance coverage, intellectual property and data privacy issues. He also previously held positions as Deputy General Counsel and Associate Counsel for Central Parking Corporation. "Chris' depth and breadth of corporate legal experience has already made him a key addition and contributor to the Primeritus management team. We view his appointment as yet another sign of PFS' commitment to being the leader in our industry," said Primeritus Chairman, Cam Hitchcock.
Primeritus CEO Chuck Tapp concluded, "Chris's strong business and legal insights are a valuable asset to our strategic development and ongoing management efforts. We believe Chris' understanding of compliance frameworks and processes will clearly benefit PFS' clients in a changing regulatory environment. "
Chris and his family reside in the greater Nashville area.  He earned his B.A. from DePaul University and his J.D. from the University of Iowa.
______________________________________________________________________
About Primeritus Financial Services:
Primeritus Financial Services is a national provider of repossession management, remarketing, title services and skip tracing services to the auto finance industry in the U.S. and Puerto Rico.  Primeritus Financial Services provides clients with value-added, outsourced repossession management and skip tracing services, leveraging a national network of certified agents and unique investigative techniques to quickly and reliably secure customers' collateral.  Through leadership, service and performance, Primeritus Financial Services offer the trifecta of repossession services:  recovery, investigations and remarketing.
For more information on Primeritus Financial Services, please visit www.primeritus.com .
Media Contact
Joe Mappes, EVP Sales, Service and Marketing   PRIMERITUS FINANCIAL SERVICES    (888) 833-4238
Chris Kato, General Counsel and Chief Compliance Officer  
PRIMERITUS FINANCIAL SERVICES