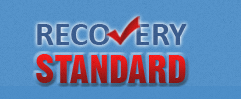 Press Release  
Press Release   Crown Point, Ind. – Recovery Standard LLC, a unique national provider of compliance management services for the asset recovery industry, announced the first online compliance course for the collateral recovery industry today.
"This Recovery Standard compliance course is the first of its kind. Recovery Standard has created a clear, concise, and streamlined educational course including policies, state and federal laws, and a set of professional and ethical standards to standardize the behavior of our members. This is to insure that our members are found to be as compliant with protection of sensitive information and property as the representative financial agencies and the CFPB.  By becoming a member of Recovery Standard and utilizing our online course, a member is empowered to initiate new standards in their respective repossession agency as well as maintaining compliance for future audits by potential lenders, the CFPB, or Recovery Standard" said Recovery Standard CEO, Brad Shrader.
Mr. Shrader stated: "We have answered calls from numerous recovery agency owners begging for an independent compliance program. When you become a member of Recovery Standard, you can rest assured that there is no conflict of interest.  We are not determining your company's compliance while simultaneously operating a repossession company with competing interests. We do not have other obligations, motivations or pressures that detract from or affect our relationship with you or your client."
The Recovery Standard course and manual are authored by Brad Shrader, CEO of Recovery Standard, LLC, a professional compliance company, along with Attorneys Eric Johnson and Robert Cook of Hudson and Cook, LLP, (one of the nation's most prestigious law firms in the practice of consumer financial services maintaining a robust practice in the areas of privacy, data security and marketing compliance).
For any further information on Recovery Standard products and services, contact Brad Shrader at (888) 808-9914 or via email at brad@recoverystandard.com
About Recovery Standard
Recovery Standard understands the lender-supplier relationship and the critical importance of eliminating exposure to liability as well as attempt to establish standardization within the unregulated repossession industry. Recovery Standard's compliance management system will enable automotive and related lenders and their service
providers to reach the peak of mutual compliance and the elimination of liability in this area.   Recovery Standard, LLC, conducts independent inspections, performs detailed screening of both potential and current suppliers to provide insight into their background, their integrity, and their compliance standing. The Recovery Standard web based platform is designed to comprehensively screen and monitor suppliers. Visit Recovery Standard at www.recoverystandard.com  or call 888-808-9914.
About Hudson Cook, LLP 
Hudson Cook, LLP is a national financial services law firm comprised of 51 attorneys practicing in California, Connecticut, District of Columbia, Maryland, Maine, Massachusetts, Michigan, New York, Ohio, Oklahoma, Pennsylvania, Tennessee and Virginia. This firm represents many of the nation's top banks, savings and loan associations, holding companies, independent finance companies, auto dealers and others in the financial industry that provide services to auto financing, leasing, mortgage bankers, insurance and securities companies, investment banks, and "e-commerce" firms which includes several Fortune 500 companies. Visit Hudson-Cook online at www.hudco.com