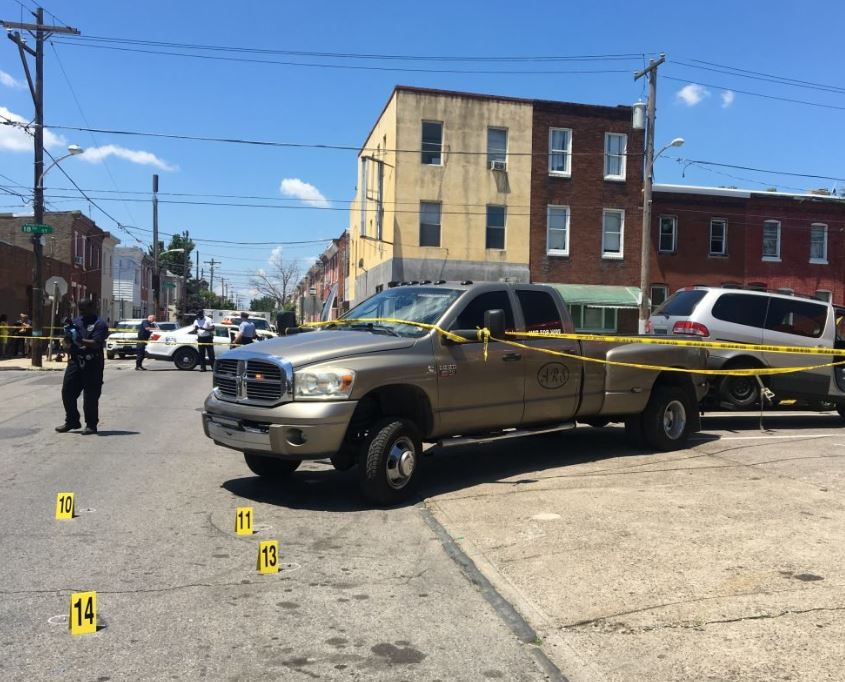 Philadelphia, PA – 9 June 2017 – Johnny Fischer was walking his two dogs in their Point Breeze neighborhood Friday morning when a shootout erupted between a tow-truck driver and another man, killing the second man.
"I was across the street, dove out of the way, tried to hide behind a stoop," he said. His two dogs were injured, one from ricocheting bullets.
Police said the tow-truck driver was trying to repossess a silver Toyota Sienna minivan in the parking lot of the Santana Food Market at 18th and Dickinson Streets when the altercation broke out with a friend of the van's owner.  The tow-truck driver fatally shot the 32-year-old man about 10:20 a.m., police said.