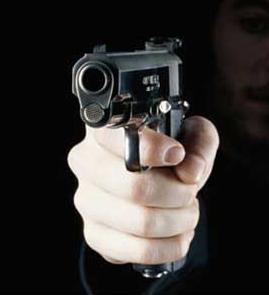 New Florence, MO August 8, 2012 – Shots were fired during an attempted repossession Wednesday, but the police aren't sure if they should charge the shooter or the Repo Men.
The Montgomery County Sheriff's Department reports that two repo men went to New Florence to repossess a vehicle when a neighbor called the borrower who came out and fired a couple of shots. One of the Repo Men called 911 and deputies responded and the other apparently fled and could not be found.
The Fire Department was called out to help in the search for the second and missing Repo Man, who was eventually located unharmed.
While an investigation by the New Florence Police Department continues, they are uncertain at this time what (if any) charges would be filed against the two Repo Men or the shooter.
"I can't really say," Police Chief Ingle stated. "There's an ordinance violation ,for discharging a firearm in city limits, but given the circumstances I can't say if the DA will file that charge since there are questions of possible trespassing."