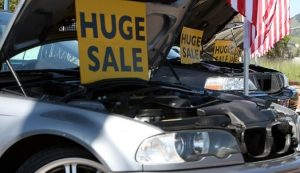 Subprime net loss rate in auto bonds rose to 9.1% in January
U.S. subprime auto lenders are losing money on car loans at the highest rate since the aftermath of the 2008 financial crisis as more borrowers fall behind on payments, according to S&P Global Ratings.
Losses for the loans, annualized, were 9.1 percent in January from 8.5 percent in December and 7.9 percent in the first month of last year, S&P data released on Thursday show, based on car loans bundled into bonds. The rate is the worst since January 2010 and is largely driven by worsening recoveries after borrowers default, S&P said.