TFA Convention 2013:
Preparing for Repossession
Industry Resurgence!
ONE DAY ONLY…..April 12, 2013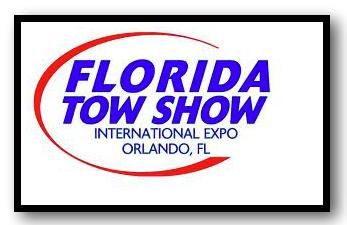 TFA Convention 2013 will be in
cooperation with FLACARS and its
"RepoExpo", as part of the worldfamous
Florida Tow Show.
Hundreds of towing-related vendors,
exhibitors, events! Free exhibitions,
food, contests, entertainment throughout entire show. Take this
unique opportunity to review the latest and greatest in tow equipment,
accessories, software. Large number of repo-specific vendors to attend as well.
TFA Convention will be a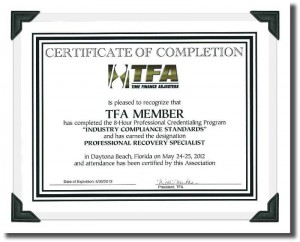 FREE*, ONE-DAY educational
event (4/12/2012) and will offer
a certificate of continuing
education…a very
important document to add to
your company's compliance
package.
Book now at the Holiday Inn at Lake Buena Vista (note: clickable
link), a beautiful resort within walking distance of Walt Disney World
Village, and a short, free shuttle ride to Disney World & EPCOT. A
special room rate is available to you as part of TFA/RepoExpo!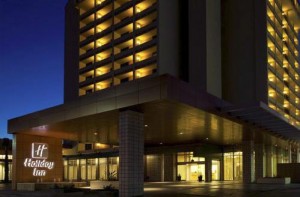 Auto sales and high-risk
auto lending are
skyrocketing. TFA is
preparing you, the industry's
top professionals, to handle the
expected growth in our
business.
Train. Equip. Prepare.
Plan today to attend this first-ever event….
TFA Convention 2013 at the Florida Tow Show!
*Attendance at the TFA Conference is free for TFA Members, Family, and Staff.
Conference fee of $195 for non-TFA visitors.
TIME FINANCE ADJUSTERS | 728 Fentress Blvd | Daytona Beach | FL | 32114