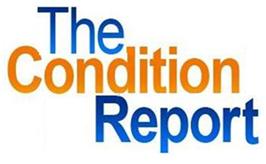 Press Release
"The Condition Report Announces Web Software and Mobile Application Launch" The Condition Report announces the launch of their new streamlined process for digital condition reports in the repossession industry.
"Digital Condition Reports Through A Smart Phone Change The Face Of The Industry" It's time to go digital and stop faxing condition reports because you no longer have to take pictures on a hand held camera and upload them to your computer, then email those pictures to your clients. No more data entry into your current system once the condition report is completed, we will integrate with you current system and process. 
About The Process: Scan the vehicle VIN to decode all of the pertinent information about the vehicle, and catalog multiple photographs with damage comments by use of a cell phone camera. One of the key features is the real-time report that is both time stamped and geo coded for authentication purposes, along with an e-mail notification sent to your clients once the condition report has been published.
You can view your condition report instantly on www.theconditionreport.com  or we can integrate with your current software system. Instream Data provides an organized and easy to use dashboard for users to view, print and email all published condition reports. These reports are stored on our secure servers and access to these reports are controlled by the user.
Instream Data: Instream Data is a privately held LLC based in Henderson Nevada with offices in Los Angeles.  Company was founded in 2012. Chief Executive Officer Jesse Field has been in the automotive industry for over 10 years and has created a new process upon which the entire industry will be changed.
For Immediate Release
Contact: Jesse Field
The Condition Report
Henderson, NV
800.655.7821
Jesse@instreamdata.com
www.facebook.com/theconditionreport
www.twitter.com/theconditionrpt
www.linkedin.com/company/theconditionreport-com