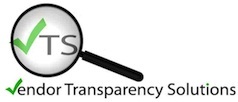 Press Release
TUCSON, AZ – Vendor Transparency Solutions, LLC., an Arizona based compliance management company, has announced the addition of their newly released Complaint Handling Module that will be an addition to the industry leading VTS Compliance Monitoring Platform. The industry specific Complaint Handling Module enables lending institutions and service providers to log, track, monitor and address all consumer complaints with report capabilities.  Auto Lenders will have the ability to log a service provider complaint by a consumer and assign the complaint to their contracted service provider. They will them have the ability to monitor every step of the complaint to resolution. Service Providers will also have the ability to log, track and monitor complaints from their VTS portal, allowing them to identify complaint patterns.
"An effective Complaint Handling and Management System is one the primary focuses of the CFPB. Our ultimate goal is to provide automotive lenders and their service providers with the latest innovative tools to assist them on achieving the highest level of compliance." Said Max Pineiro, President of VTS.
For further information on Vendor Transparency Solutions, their product or any of their services contact VTS President, Maximo Pineiro at 520-468-3990 ext.102 or via email at max@vtscheck.com, or Director of Operations, Jeff Koistinen at 520-468-3990 ext.100 or via email at jeff@vtscheck.com
###
Vendor Transparency Solutions, LLC.
Phone (520) 468-3990
Fax (520) 844-8197