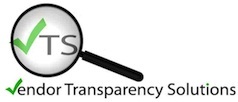 Ensuring your Compliance Management System addresses risk factors related to Unfair, Deceptive and Abusive Acts and Practices (UDAAP)  
FOR IMMEDIATE RELEASE:  August 28th, 2013
TUCSON, AZ – Vendor Transparency Solutions, LLC, an Arizona based compliance management company, and Michael J. Dougherty of Weltman, Weinberg & Reis- the nation's largest creditors' rights law firm, are announcing Webinar #4: Compliance Management and UDAAP.
"There has been an elevated focus on this topic as a result of the new regulatory requirements on lending institutions and their contracted service providers, and as such the timing of this webinar could not have been better," said Max Pineiro, President of Vendor Transparency Solutions.
Atty Michael Dougherty's expertise on the CFPB and his presentations on compliance related topics have been in high demand. Mr. Dougherty and VTS have presented a series of CFPB compliance webinars including; "The CFPB and the Repossession Industry", "Tips Pointers and Suggestions for Preparing for a CFPB Audit" and "Establishing an Effective Consumer Complaint Program".
The webinar is open to all lending institutions and the asset recovery industry and is being offered at no cost. In addition, all attending lending institutions and VTS subscribers will be receiving a Certificate of Attendance to be utilized as part of your continuing education and overall compliance package.
Date: September 25 , 2013. 1:00PM EST
Those interested in attending the webinars can register at:  https://attendee.gotowebinar.com/register/30862544575119360 .
For further information on Vendor Transparency Solutions, their product or any of their services contact VTS President, Maximo Pineiro at 520-468-3990 ext.102 or via email at max@vtscheck.com, or Director of Operations, Jeff Koistinen at 520-468-3990 ext.100 or via email at jeff@vtscheck.com