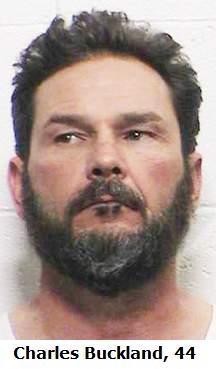 La Plata County, CO – November 26, 2012 – Three digits on the plate and being on the same block isn't quite enough vehicle identity verification when it comes to repossessions. At least that's what one repossessor learned on Monday.
According to the La Plata County Sheriff's Office, the incident began at 11 a.m. when Paulita Manzanares called the Southern Ute Indian Tribal Police to report that her gray Chevrolet Trailblazer was being towed from her house on Browning Avenue in Ignacio.
Manzanares reportedly called two friends as the tow truck pulled away. The friends, both hopped into a vehicle and pursued the tow truck west on County Road 318, southwest of Ignacio, then south onto U.S. Highway 550 while Manzanares, without her SUV, remained at home.
During the pursuit, the driver of the pursuing vehicle positioned themselves in front of the tow truck and tapped on the brakes to signal the driver who the reportedly rear-ended the car. Undaunted, the vehicle continued to follow the tow truck.
During the chase, a second vehicle was struck by the tow truck and that driver as well joined the pursuit.
According to Police, when the tow truck was about one mile from the New Mexico state line, the worried driver, who had called 911, made a U-turn across the median, damaging Manzanares' Trailblazer.
The pursuit came to an end at Highway 550 when a La Plata County Sheriff's Office deputies and a Colorado State Patrol trooper put an end to the chase and corralled the runaway truck.
Police allege that it was then discovered that there was another gray Trailblazer just down the street from Manzanares, each with a license plate that begins with 433. Only the three letters differ.
The repossessor, identified as Charles Buckland, 44, of PNR Services out of Dolores, was arrested for motor-vehicle theft and reckless driving.