Press Release
CFPB and your business
Best Practices Panel
Learn what clients really want
Are your recovery agent's procedures putting you at risk? Your risk management and collateral recovery practices may be ready for a tune-up. Changing regulations from the CFPB means employing effective collection processes and procedures. Learn and discuss recovery procedures that will not only minimize your risk and exposure to the CFPB but also ensure you are working with acceptable providers. Get the latest critical information on laws, regulations and court filings that affect how you operate.
Agenda Overview
Thursday, October 18, 2012
11:30 p.m. Registration
1:00 p.m. Seminar
5:00 p.m. Networking Reception
See NFA.org for the latest Convention content
information.
Registration Fee
There is no fee to attend
Complimentary registration for employees in collections or legal departments of banks, credit unions and leasing companies. NFA invites you to be our guest for the seminar as well as the networking reception afterward. Teams are encouraged! If you have a branch membership two team members can attend at no cost. Don't have a branch membership?
Team members are only $50/person.
Learn About
• CFPB
• Important court cases
• Revised UCC
• Self help repossession
• Repossession check list
• Collection
• Skip tracing
• Liquidation
• Replevin
• Bankruptcy
• Certification
Don't miss the most vital repossession seminar you can attend this year!
Location and Accommodations
Wyndham Irvine / Orange County
Airport Hotel
17941 Von Karman Ave
Irvine, CA 92626
(949) 863-1999
Find the hotel reservation link at NFA.org or call 949-863-1999. Wyndham Irvine is in the heart of Orange County, just minutes from Newport
Beach and an assortment of shopping and dining choices.
More Information:
National Finance Adjusters
2460 West 26th Ave, Ste 245-C
Denver, CO 80211
Email: info@nfa.org
Phone: 303.800.1720; Fax: 720.221.7242
Session Topics
Preparing for the CFPB – Are You Ready?
David Felt
DFL Consulting
Compliance with Consumer Finance Protection Bureau regulations is a new reality
for lending institutions. Learn in-depth information you need in today's challenging CFPB regulatory environment. Learn what you should be doing now. Discover how you can efficiently partner with recovery specialists while meeting regulations.
Skip Tracing Technologies for Max Results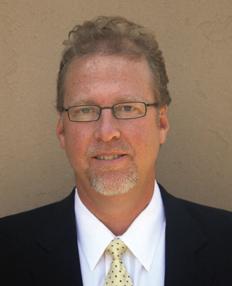 John Lewis, President
Find John Doe, Intellaegis
Effective skip tracing technologies for business efficiencies is a necessity not a luxury. Learn from skip tracing experts and gain insight on the latest developments and innovations.
Best Practices Panel for Cooperative Success
This facilitated discussion will explore the keys to success from the lender/client, forwarder/aggregator and vendor/repossessor perspectives. Want to know what's most
important to your colleagues – ask them!
2012 NFA National Convention
www.nfa.org/Convention.aspx
National Finance Adjusters | 303-800-1720 | membership@nfa.org | www.NFA.org