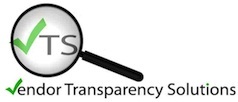 A.Smith Enterprises takes the next step that ensures
Compliance is transparent.
Press Release
April 30, 2014 (Dallas, TX) – A.Smith Enterprises announced its selection of Vendor Transparency Solutions (VTS), as an on-line portal compliance monitoring platform.
With the importance in detailed compliance, VTS offers a platform to serve present and future needs of the industry and aligns A.Smith Enterprises for protection and benefit of their partners.
"Compliance with the CFPB, and proper vetting of your company, and its partners is no longer optional. A.Smith Enterprises recognizes both the need and importance of making sure that its Client Partners are protected. A.Smith Enterprises makes it a point to ensure that they are doing all that they can to prevent mitigating loss, and significantly lower risks for its Clients.  This partnership makes it much easier through technology to monitor compliance."
 Said Alan Lollis, Operations Manager – A.Smith Enterprises.   
A.Smith Enterprises believes that Compliance and compliance monitoring should be a priority. "Where your Business is our Business" is the Company Motto for A.Smith Enterprises. Their commitment to being thoroughly vetted, and CFPB compliant is a great step.
"We are at an age where maintaining the highest level of compliance and risk management should be the highest priority to all companies servicing financial institutions. We are proud that A. Smith Enterprises has selected the most comprehensive platform available in the industry as their choice for compliance monitoring." Said, Max Pineiro, President – Vendor Transparency Solutions, LLC.
About A.Smith Enterprises
A.Smith Enterprises is a National Skip Tracing/Forwarding Company that assist auto lenders, banks, credit unions, insurance companies, investor groups and many other types businesses to minimize losses and maximize recoveries on their delinquent consumer and commercial collateral and non-collateral loans. Services include skip to repo, locate, repossession only and remarketing services.
To learn more please contact:www.asmithenterprises.com or call (972)707-3401.
About VTS
Vendor Transparency Solutions, LLC., is the leading, independent, compliance monitoring platform tailored to serve the automotive lending industry. VTS provides its clients with a secure portal that allows the live monitoring of their service providers and all of their compliance related documents, audits and inspections.
To learn more, please visit www.vtscheck.com or call 520-468-3990.