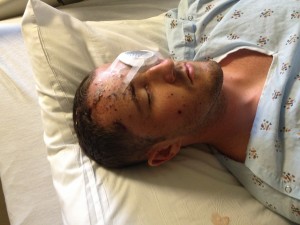 Fayetteville, NC – September 29, 2012 – 22 year old Benjamin Bell of the 82nd Airborne survived a tour of Afghanistan including an IED attack, but on a ride along with his brother Jason Bell of Bell Recovery and Towing, he was shot in the head and is hospitalized at Duke University Hospital.
It was a routine repossession at approximately 1:15AM on Saturday the 29th according to Jason. The vehicle was chained to a tractor and they backed the truck up to it. As soon as they lifted the vehicle, "The lights came on and I heard a bang and a flash. The borrower didn't say a word."
"My brother fell over into my lap and said "I'm hit"
The shooter, Billy King, reportedly fired a Korean War era sniper rifle with a 7.62mm ball round that entered the truck alongside the side and struck young Benjamin in the forehead.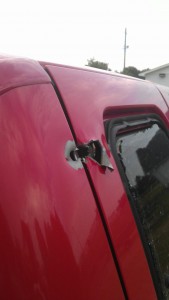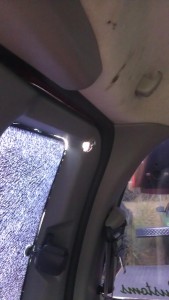 According to Jason Bell, his younger brother lost an eye, but is expected to recover.
The shooter, Billy King, was placed under arrest and faces charges of attempted murder.