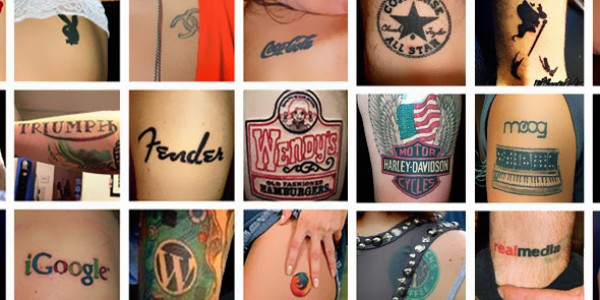 Guest Editorial
What is a Tribe?
Tribe: noun any aggregate of people united by ties of descent from a common ancestor, community of customs and traditions, adherence to the same leaders, etc.
Recently I read a book titled, "Tribes: We Need You to Lead Us" by Seth Godin.  It reminded me of a print I have had on the wall in my office for years which states, "All Honorable Men Belong to the Same Tribe."  Godin's book is one of the best I have read in quite some time on marketing and surviving in today's market place.
Everyone is looking for clients, but what we should be doing is building a tribe, and leading this tribe for the betterment of all.  Clients are often fickle creatures; they can leave you at the drop of a hat just to save a buck, or because they are in a bad mood on a particular day, or because they were bought out by another larger company.
A fan on the other hand is someone who is loyal to your brand, with the kind of enduring devotion that is shared by members of a tribe.  Tribes come in all sizes and shapes.  Take a look at Apple: they have one of the largest tribes in the world.  With a simple blog post about a new product, they garner the kind of fan-frenzied instantaneous notoriety that ultimately results in people camping out overnight just to get their hands on the latest Apple gadget.
A client simply buys a product; a fan not only spreads the word, but also hauls in their friends to show everyone this great product or service that they have discovered.  A client simply sends you work, but a fan within a tribe has a personal relationship with the product and the leader of the tribe.  A fan will make the kind of personal effort necessary to successfully bring others into his Tribe.
A small business can explode in growth simply by starting out with ten true fans, each of which who will convert a few of their acquaintances into becoming fans, and the process will continue down the line until the small business becomes a very big success!
I strongly recommend this book to anyone who wants to successfully build the kind of business that can outlast this ever-changing world economy!  Every company starts with a leader who has a vision for the future, but the companies that survive beyond the vision have been built by a leader who cultivates a TRIBE.
A quick word of advice: your Tribe must start from within.  Your staff must become the first members to be brought into the Tribe.  If your staff does not believe in the mission of the Tribe, they will never be able to convince others.  Build from the ground up.  Start small and foster its growth organically from within through the members of your own tribe.  The process naturally escalates on its own, it requires less effort and resources, and it produces the potential for greatness.  Who knows?  You could be the next Starbucks!!
A Skip-tracer can not survive without a tribe as we are only as good as our contacts and networks. So in a very short time you will have a great opportunity to start building your "Tribe" by being at the NARS. TFA or RSIG events hope to network with you there!
Until Next Time… Be Blessed, Be Safe and Happy Hunting!
About the Author:
Alex Price is a nationally-recognized expert on the Art of Skip Tracing. Currently he is the Executive Vice President for MasterFiles and author of Skip Tracers National Certification Program, The Florida Records Guide, The Military Installations Guide and blogger with over 25+ years of experience in skip-tracing, collections and public speaking.
Alex Price has become a highly sought-after speaker in the auto recovery, bail enforcement and financial service industries. He combines old school skip-tracing methods with new age cyber-tracking technology to equip attendees with tools that he gained through invaluable experience.  He balances the hard facts about skips with just the right amount of humor and a touch of southern charm.
Contact Info:  alex.price@masterfiles.com , Office: (972) 735-2353, Fax: (972) 735-2354