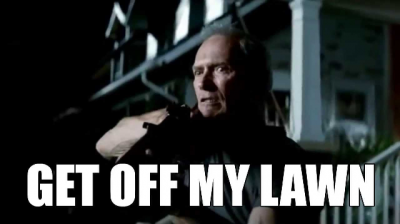 Tempe, AZ – May 11, 2014 –  "You kids get off of my lawn!" This would have been a better response to the situation a Tempe man found himself in rather than the course he elected.
A Tempe man was arrested on suspicion of aggravated assault with a deadly weapon, after he complained to police that two Repo Men tore up his front lawn according to a police report.
The unnamed man called police to report that a tow truck from a repo company had torn up his front lawn, according to the report. He claimed to police that he wanted them to make the company pay for the damages and file a report for the record.
The man proceeded to tell officers that he had pulled a gun on the two Repo Men, but that he had put the gun away when he realized where they were from.
Police then contacted the Repo Men, who told their side of the story. According to them, the man pointed a gun at them when they advised him that they were repossessing his vehicle. According to the agents, that is when the unidentified borrower responded by stating "I got my gun," police reported.
One of the Repo Men was reportedly inside the repossessed vehicle with the doors locked as the man tried to open it. The man then allegedly unholstered his gun and pointed it at the car's window, the report said.
The other Repo Man alleged that it looked like the man was going to break the car's window with his gun, according to the report.
At first, the man reportedly holstered the gun and allowed the men to leave but soon after began chasing after them with his gun unholstered again, police reported.
The unnamed man was arrested and transported to Tempe City Jail, where he was booked and held on charges of aggravated assault with a deadly weapon.