Guest Editorial
Over the past year, many financial institutions, including banks, credit unions and automobile lending institutions have been working diligently with service providers to assure compliance. One issue that these entities have been addressing is the need for employers to properly screen and conduct criminal background checks on all employees.
It is of utmost importance that we get familiar with and understand what constitutes a proper background check and that these searches be conducted in compliance with federal regulations. The Fair Credit Reporting Act (FCRA) has specific laws and procedures that must be followed. Employee background checks are also known as consumer reports. They include information from various sources, including criminal records and credit reports.
Using consumer reports to make hiring decision, or to evaluate someone for a promotion or retention, requires an employer to fully comply with the FCRA – Fair Credit Reporting Act, which is enforced by the FTC-Federal Trade Commission. Employers are also required to comply with the Equal Employment Opportunity Commission –EEOC.
Many employers in our industry, not familiar with criminal background checks, may be utilizing websites or private detectives to provide these reports. In most cases these reports do not comply with federal regulation and will put the employer at a high risk.
Simply having a signed authorization form from an employee no longer makes you compliant under the law.
Besides a signed authorization, employers must know how to comply with Pre-Adverse Action Procedures, Adverse Action Procedures, and Notice of Negative Public Records.
The following is taken directly from the FCRA website:
http://www.ftc.gov/bcp/edu/pubs/consumer/credit/cre36.shtm
If Employers Don't Comply with the FCRA
There are legal consequences for employers who don't comply with the FCRA, whether they fail to get an applicant's okay before getting a copy of their credit or other background report, fail to provide the appropriate disclosures in a timely way, or fail to provide adverse action notices to unsuccessful job applicants. If you think an employer has violated the FCRA, report it to the FTC, because the law allows the FTC, other federal agencies, and states to sue employers who don't comply with the law's provisions. The FCRA also allows people to sue employers in state or federal court for certain violations.
On August 8, 2012 the Federal Trade Commission announced a settlement agreement with HireRight Solutions, Inc. The company failed to comply with the FCRA procedures associated with background reports. The FTC proposed consent order imposed a 2.6 million dollar penalty to HireRight. It is extremely important that we, as employers, utilize properly trained companies that specialize in employee background screening and provide the service under the strict guidelines of the FCRA. The National Association of Professional Background Screeners (NAPBS) is a good place to start.
In ending I will say that our industry has entered an era driven by compliance. As employers, we need to not only protect our companies and our clients, but to do so within the federal guidelines. So when your friends offer to run criminal reports at discounted prices, for employment related purposes, because they have access to
popular investigative sites, BEWARE. The violations and consequences are clearly spelled out in the Fair Credit Reporting Act.
Refer to:
§ 616. Civil liability for willful noncompliance [15 U.S.C. § 1681n]
§ 617. Civil liability for negligent noncompliance [15 U.S.C. § 1681o]
Sincerely,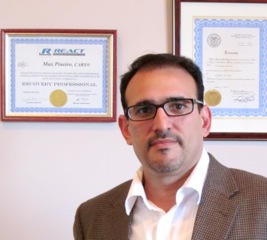 Max Pineiro,
President
NJ Licensed Private Detective
Elite Collateral Recovery, Inc.