Irvine, CA – December 27, 2012 – A man is suing BMW for fraud, assault and false imprisonment claiming that Irvine BMW employees pushed and held him down while a repossession agent punched him as they repossessed his faulty luxury car at the dealership.
Albert Scott Arditi of Laguna Niguel, the plaintiff,  claims that he stopped making payments last year on his 2004 BMW 745i because BMW had failed to thoroughly fix the vehicle, which he claims had developed several serious mechanical failures just before his six-year warranty ended.
A lawsuit was already in action in state court for breach of contract when he brought his car into Irvine BMW's service station for repairs late last year. His second lawsuit, which he filed November 1, 2012 in federal court, alleges that BMW of North America Inc. and its financing arm directed the dealership staff to call a repossession company if he brought his vehicle in for repairs.
BMW had previously petitioned the state court judge for a writ of possession to seize the vehicle before the lawsuit was resolved and the judge ruled against it.
Arditi had allegedly missed five or six payments by the time BMW took his vehicle, he said.
Arditi is seeking $214,100 in damages with his federal lawsuit, including $80,000 to replace the car. It also names as a defendant Golden West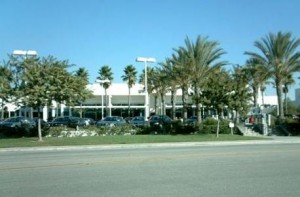 Recovery Services Inc.
Arditi claims that a Repossession employee of Golden West punched him and caused serious injury when he attempted to enter his vehicle to grab an alleged $4,100 in cash and credit cards from the glove compartment.
Arditi alleges in his lawsuit that Golden West employees took the $4,100 in cash, which he never recovered.
Irvine Police conducted an investigation at the time of the incident and referred the Golden West employee to the Orange County District Attorney's office for alleged assault and battery, but the District Attorney's Office declined to prosecute the case "due to insufficient corroboration to prove guilt beyond a reasonable doubt."
Arditi also claims BMW sold his vehicle after repossession without providing him proper notification as mandated by California's Reese-Levering Act which provides him a 15-day notice as well as many other notifications of rights and information for reinstatement and redemption.