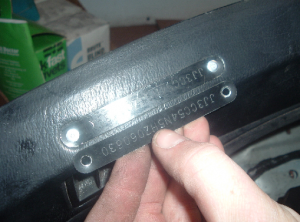 Palmyra, PA – August 22, 2012 – According to police, a couples plan to avoid repossession blew up in their faces when repossessors took the car anyway. Now they face charges.
Police allege that Alice Black, 24 and Ivan Prkic, 25 switched VIN plates with another Nissan Maxima that was inoperable and parked in their driveway hoping that the Repo Man would see the different number and pass the car by.
Unfortunately for Alice and Ivan, the car was repossessed anyway, and attracted police attention when the company returned it.
Police executed search warrants on both vehicles and charged the couple on Monday.
Black and Prkvic were arrested and released pending a court appearance.