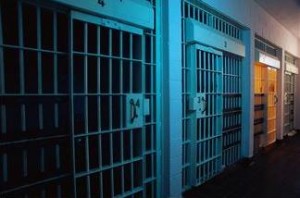 Milford, CT – September 4, 2013 – 34 year old Efrain Rodriguez, has been sentenced to 33 months in prison for the March 3, 2010 shooting of Repossessor Christopher Davis.
"Mr. Rodriguez shot an unarmed man," According to tatements made by Senior Assistant State's Attorney Charles M. Stango,"(Rodriguez) looked (the victim) in the eye and said, 'Don't take my car.' He went back into the house and got the gun."
The victim, Davis was shot in the knee, has no health insurance and still needs further surgery, according to Stango's statements and urged Superior Court Judge Frank Iannotti to impose significant prison time.
"There is no way we can allow people to take out guns and ultimately shoot people with whom they disagree," Iannotti said. Iannotti said he could not let Rodriguez become a "street vigilante."
Rodriguez, was sentenced to 8 years in prison, with all but 33 months suspended, on a charge of first-degree assault. Rodriguez also must serve five years of probation and make restitution to the victim.
Rodriguez claimed the driver, Christopher Davis, beat him with a bat. But investigators couldn't get answers to whether Rodriguez saw a full-size bat, or a souvenir, and at what point the driver allegedly pulled it out of the truck.
According to Stango, One thing is certain, "One person had a gun here. One person did not. One person shot the other. Self-defense wasn't an option," he said.
Rodriguez, a former bail enforcement officer who carried a gun, apologized for the incident. "I'm truly sorry for what happened. It will never happen again. It will never happen again," he stated.
Rodriguez's defense attorney, Peter Tilem, pointed to the "extremely mitigating" circumstances of the case.
He said Rodriguez is a productive member of society with seven children who was three months behind on his car payment. The repo man went to his client's house "looking for trouble," Tilem said, and had been in trouble with the law before, while Rodriguez's record is clean.
"If you give me a chance, I'm not going to harm anybody. It's not in my blood," he said.
"This man didn't come onto my property with a piece of paper. He came onto my property with a bat," he said.
Iannotti asked about his decision to shoot Davis.
"How did you think the situation was going to become better by displaying your weapon and ultimately shooting this man?" Iannotti said.
"It's the right thing to do when someone was beating me with a bat," Rodriguez said.
Iannotti countered that there was nothing in the presentencing reports that say Davis started beating Rodriguez with a bat.
"Your lawyer doesn't even claim self-defense," the judge said.
Davis provides for his family by towing cars, he said.
"Your job, your obligation was to let him take the vehicle and then mount a legal dispute," Iannotti said. "Your job was not to take a gun."
"That's what telephones are for; that's what cellphones are for. You call the police," Iannotti said. "There is no way you are going to get me to tell you that there is justification to take out the gun."
The judge denied a request to delay leaving for prison, and Rodriguez was led away as two women sobbed in the benches behind him.