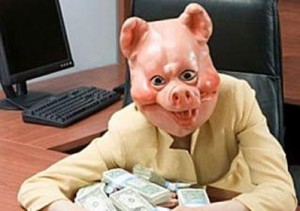 Editorial
I must be getting old and unreasonable. I just read that insult of a contract offered by PRA. $250.00 for assigning accounts? I know several other forwarders are paying $320.00 or better for first placement Toyota. In fact I work for one. A demerit point system? Welcome back to the first grade kids. Further reading will show their back-charge fee schedule. $500.00 for a wrongful repo? I am sure it is set up that it is the agencies mistake no matter what happened. How much do they plan to pay for the thrill of redeeming THEIR wrongful repo back to their debtor? Check out the c/r in the glovebox back-charge. If the c/r is not in the glovebox, the agency will be charged $100.00! You folks who sign up better hope none "grow legs" at the auction.
THE BEST NEWS IS YOU STILL GET TO DO THIS CONTINGENT!
I think I run a pretty good agency. We have made some mistakes but have always corrected them. Knock on wood we are litigation free and no insurance claims in over 20 years. We are members of ARA ,Allied and CALR. Our equipment is owned and we saved when times were better. Now we recover around 100 cars a month. I have watched our savings account evaporate the past few years. Forwarders came into existence because our industry was wildly inconsistent. Now the pendulum has swung to the lenders being inconsistent. Check out PRA's individual requirements for each lender. That folks, is a train wreck waiting to happen. It is my opinion the forwarder is the "yes man" who simply crams it down the agencies throat.
I know some of the following comments have been beat to death. Do any of these forwarders /lenders really know fuel is $4.20 a gallon? Tow trucks really get 10 mpg. I know the standard comment is " use a small chase car" Even if the car is found, the tow truck still has to come recover the collateral. Quite simply, the fuel saved was used up with the additional labor and vehicle expense. I guess this model might work if a reasonable percentage of the cars actually showed. A forwarder actually told me running their charge off work did not cost me anything since my equipment was already out looking for other cars. I was talking about this comment with a friend who owns another agency.. He said the comment might be somewhat accurate, with the time spent uncompensated looking for the collateral. Add to this the update requirements coupled with multiple addresses all over a county this simply is a losing proposition. Another friend that also owns agency mused that we should ask the forwarder if we can finance our $80,000.00 tow trucks for 0% interest with their client. He further commented that this has to be one of the few industries that costs have tripled but the fees continue to drop. Toyota said we are only "allowed" to charge $25.00 for personal property no matter how long we store it. We are the bailees charged with safeguarding, inventory and storage of the property. This takes time and money. Again an agency owner friend said we have to be the only industry that wants to work for free. (or less) He also sent me a copy of an e-mail from a Northern California forwarder that said he needed to make his yard available for "their" key company to make keys for their cars. Those who have key equipment must really appreciate the guy in a van who uses your electricity and yard for free to again remove another way for an agency to try to survive. Luckily he laughed at them, and said he would happily put the collateral on the street and "their" locksmith could coordinate with the transporter to pick up the unit.
I applaud our industry for pushing us to be more professional and compliant. Is it really professional to let our people risk their a** for minimum wage or less? Please resist the urge to tell us we need to become more efficient. Any agency that has survived the last four years already is running a pretty tight ship. One of my owner friends said to me unfortunately somebody will do our job cheaper. A long time ago an old repossessor told me "Kid I like this job but not so much I am willing to do it for free. I don't need no more practice" I now truly know what he was talking about. I guess we are finally becoming united as a profession. WE ARE RUNNING OUT OF MONEY!(in some case people have run out) For my agency it is no longer "I wont work for that price" now it is simply "I cant afford to lose money servicing your work" I love this business but cant keep losing money like the past several years.
I cant and won't be a forwarders skip/charge-off repo company. If you only send me old recycled work I will ask you to close and reassign the accounts. If you cut us off, I guess we won't work for you. Please remember we work in several programs and often get the same old addresses from different forwarders. My relationship with Burns National was a casualty of this. If you send us accounts my crew can recover then we will gladly give our best effort on skips and charge offs. Please remember you don't get one without the other. Door knock or kick in? Here is my industries funny little secret…Contingent? a door knock is usually done at 30 mph. Pay a positive resolution? the agent actually has some incentive. You will likely get more information than you wanted.
I often wonder how many forwarders/lenders work contingent? Give us accounts we can recover and you put us in a position of taking one for the team on the tough accounts. I was at the IRA Chicago conference and an auction forwarder was put in a position of defending his company, He said we were all "partners" and if we needed something all we had to do was ask. I don't know about you, but I have a pretty tough time talking to a human. He claimed they do some "light skipwork".  What the hell is that? In case you are wondering, it is the multiple addresses that you are required to update every 48 hours. Thanks but please don't help like that as I can't afford the fuel. Yet another agency owner/friend rightfully feels like we are on separate teams. He told me that we often have to remind the collector/CSR not to talk to us like a debtor. Double assigning accounts used to be a abomination. Now it is a joke. This same friend collected a business card off the front door of a vacant house. This was a Toyota first placement account! Nice…for $250.00! In fairness not all forwarders are this way. In fact, I have had a good relationship with Remarketing Solutions for several years. They are demanding but they are fair and reasonable. Unlike some of these forwarders they actually pay their bills without having to twist their arm. They understand I won't put up $1500.00 for an impound get a PD release and do it for a vol and wait 90 days for my money back. I'm sure they either have their own repo company do it or send to one of the others who like working for free.
I know this is more of the same whining. I am only sharing some of my thoughts as I have to approach these changes with a business perspective. I hope our industry survives. CPFB is undoubtedly going to change the "money for metal" mentality these forwarders/lenders push. A lot of people think they will treat fines and lawsuits as a cost of doing business. Most would agree that CPFB has enough juice to make even the big boys sweat. I am sure many agencies wont survive and I hope it is the bad apples that go. If you want an agency that is legal,compliant and passionate. We will bust our a$$ for you. We just don't work for free! (or less)
Just my thought and thanks for your time.
Scott Patterson
Patterson Recovery- California