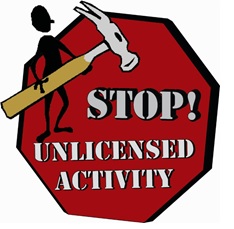 A large national forwarder is attempting to change 493
PRESS RELEASE
Fellow recovery agents, just like they tried last year, a large national forwarder is attempting to change 493 and attempting to create an exemption for themselves from licensure!
For the second year in a row they are attempting to change the definition of what a recovery agency is. They claim that they are not a recovery agency yet in the State of Michigan, in front of a Michigan state Supreme Court Judge they testified under oath that they ARE a recovery Agency!
They claim that because they "DO NOT TOUCH THE METALl" they are not a recovery agency.
The legislative session this year is very short, in fact it ends on March 01, 2016.
They are putting a lot of pressure this year to get their Bill passed into law. If it does they will be able to operate unlicensed in Florida and you won't! You can be punished and fined by the state and they won't!
Is that fair?
We say either regulate equally across the board or do not regulate at all.